Will Marco Silva spark the redemption of Ivan Cavaleiro?
Written by Rhys Daly on 15th August 2021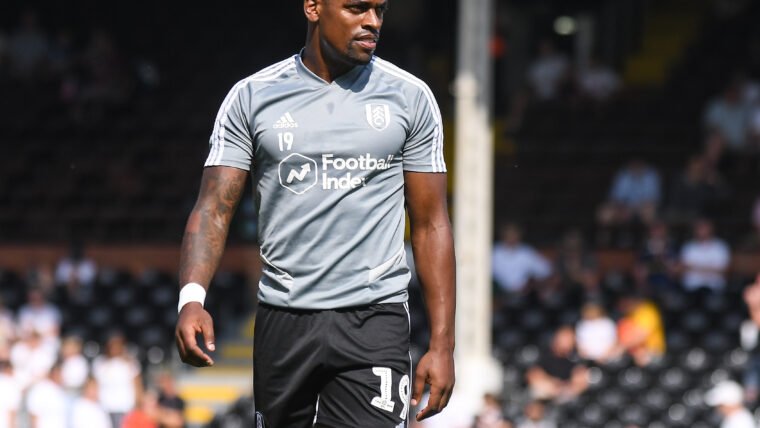 After his impressive substitute display in West Yorkshire, Rhys Daly predicts bright things for Cav this campaign.
Ivan Cavaleiro's clinical cameo against Huddersfield has fired him to the top of the Championship scoring charts – but the nonchalant nature of his goals raise more questions than answers as Rhys Daly looks at his inconsistent spell in West London.
During what turned out to be turbulent trip to Huddersfield for a Fulham side that failed to win their opening game of the season – the composure of Ivan Cavaleiro helped Marco Silva's men to a comprehensive victory.
Having been limited to a seven-minute cameo against Middlesbrough during last weekend's draw, Cavaleiro was given 13 minutes to shine at the John Smith's Stadium despite the dismissal of Harry Wilson.
Gone seem to be the days of two extra central defenders coming off the bench, and Cavaleiro was the first to benefit from fresh legs in forward areas, grabbing a fourth and fifth goal in impressive fashion.
Consistently inconsistent
Embed from Getty Images
Those classy finishes marked the first time that the 27-year-old has scored twice in a game since Fulham's sweeping 4-0 victory over Millwall during the fourth fixture of the 2019/20 campaign.
Looking back to his first season at the club, many supporters including myself wondered why the two-time Portugal international was allowed to leave Wolves on loan, but the inconsistency that followed cleared up that particular mystery.
While it's important not to get too carried away with his fleeting display on Saturday, the dismissal of Wilson could also work in favour of Cavaleiro ahead of Fulham's trip to Millwall on Tuesday.
Time is of the essence
The stage is well and truly set for the treble winner with Benfica back in 2013/14, who subsequently cost Monaco £13.5million, to make a notable impact in West London.
Following the arrival of his compatriot, Cavaleiro told Portuguese outlet Record that the only goal was automatic promotion – stating in no uncertain terms that Fulham are a Premier League team.
While that statement has certainly raised my own confidence in his desire to help Fulham out of the division, he needs his feet to continue doing the talking as the fixtures come thick and fast with little respite.
History maker
Embed from Getty Images
Cavaleiro's return of 11 goals and seven assists for the Whites across 85 appearances pale in comparison to his 19 and 20 respectively for Wolves across 106 outings.
But with Fulham winning by a margin of four goals away from home for the first time since a trip to Norwich in September of 1999, Cavaleiro also made history of his own as a goalscoring substitute.
He became the first Fulham sub to score a double in an away match since Diomansy Kamara against Manchester City in the great escape season of 2007/08.
SuperSub
The chest control and flick over Ryan Schofield for his first was reminiscent of a prime Luis Boa Morte – and the shot dummy and unerring left-footed drive for his second was just as satisfying.
Cavaleiro's two strikes across just 20 minutes of Championship action this season give him a goals per match ratio of 9.00 – he has also only had two shots at goal in that time.
With Wilson on the sidelines following his red card, that gives Cavaleiro a golden opportunity to make his place in the team a starting one – and don't be surprised to see him taking more chances with aplomb thanks to his sharp rise in confidence.
Seal of approval
Embed from Getty Images
Silva noted after the fixture that his side were unfortunate to only score once at home last week, but lauded the players for making up for that in abundance with five on the road in West Yorkshire.
"You have an idea, and the players are buying that idea," he told the club website.
"It's not just my ideas, it's Fulham Football Club's idea. They are buying that idea, they believe that it gives us more chances to win football matches. In the meantime, we are enjoying what we are doing.
"But it's the Championship, sometimes you see the quality we saw this afternoon.
"Those moments come from desire, commitment, and you have to have all these things in the same package for us to be stronger and stronger."