Don't hold back, let's get carried away
Written by Dan Cooke on 15th August 2021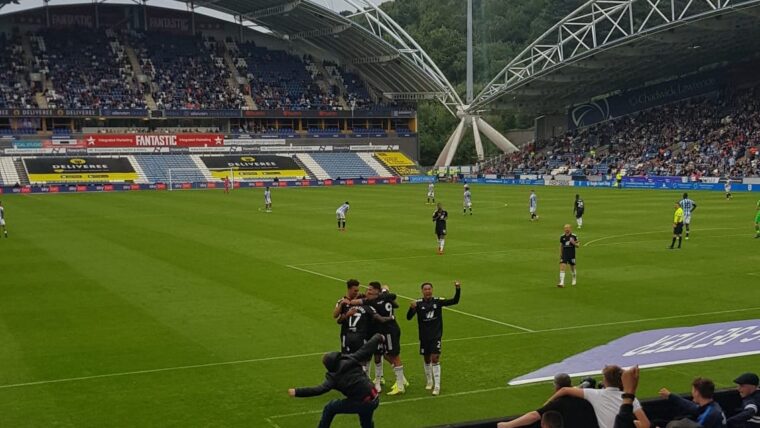 Dan Cooke tells us to start dreaming about just how good this season could be.
As a lover of data, I am meant to be rational and measured. However, we've just trounced Huddersfield 5-1, so who cares about being rational?
Last year was tough; negative, turgid football exacerbated by only being able to observe from our homes. Yesterday was the polar opposite. We were there. For the first time since Bristol City on the 7th March 2020 we were able to follow Fulham away, and Marco Silva's boys decided to put on a show. 
That performance wasn't just for those at the John Smith's Stadium, it was for everyone. Everyone who had to endure last season, wherever you were watching from. Yesterday was a throwback to the days that we look back on with wistful nostalgia, and it felt so good.
"We Want Five"
Embed from Getty Images
The team selection was bold, it signalled a continuation of the attacking intent we saw against Middlesbrough. The midfield trio of Seri – Onomah – Carvalho certainly left us vulnerable defensively at times, but God it was exciting.
We had 32 touches in the Huddersfield box. We averaged 21.6 touches last season and only managed more than 32 touches on three occasions. We had an attacking plan; we went at Huddersfield, and they simply could not handle it.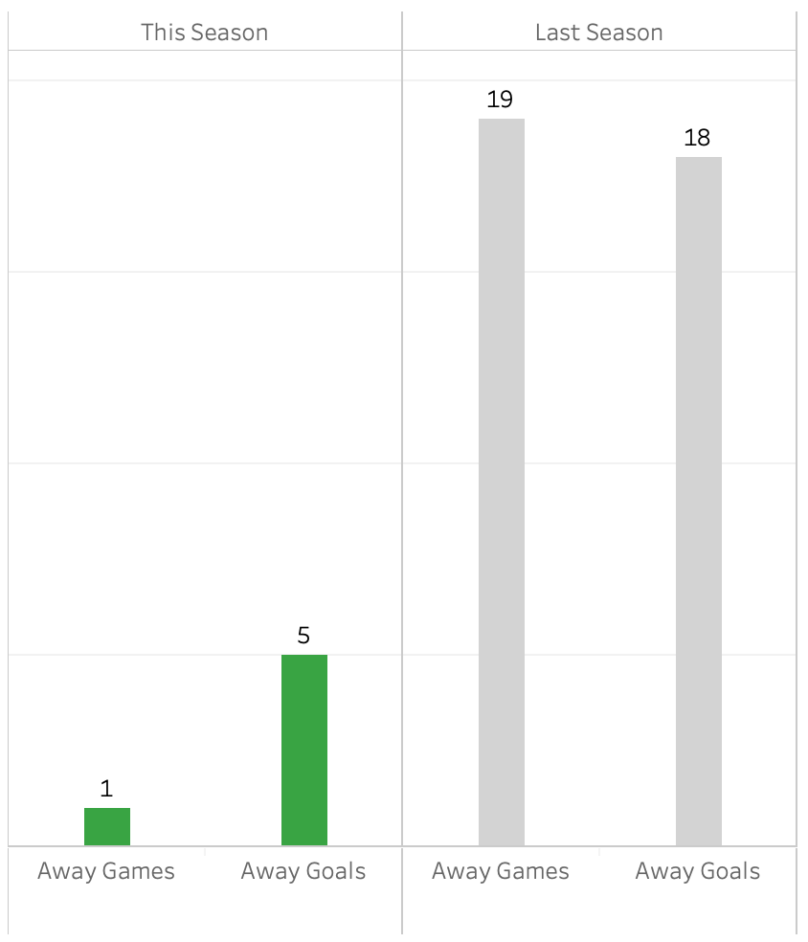 After the red card, you would be forgiven for expecting us to completely shut up shop and try and keep it at 3-1. Not under Marco, not this Fulham team. We made a double substitution to rebalance the side in midfield, and pretty much instantly scored a fourth. Chants for a fifth goal went up from the away end, and our boys obliged in the final minute. In our first away game of the season, we managed to score over a quarter of the away goals we managed in the whole of last season.
"Eelectric" Talent
There are no two ways about it, the squad we have is a joke at this level. Jean Michaël Seri and André-Frank Zambo Anguissa playing alongside each other in the Championship? It's ludicrous. Kenny Tete bombing up and down the right flank, Tim Ream – The Championship Cannavaro – marshalling the back four. Bobby De Cordova-Reid being set free of the shackles of Parkerball, allowed to roam free and create chances at will. All spearheaded by our man who bleeds Black & White, Mitro. As if it wasn't exciting enough, we have also got two of our own in Fabio Carvalho and Tyrese Francois. And we've still got Harrison Reed to come back from injury.
We don't know whether Zambo is staying, but even without him, this squad is title-winning material, with a manager who is ready to allow them to express themselves. 
Soak It In
Embed from Getty Images
As I write this, I unfortunately have to remind myself that although we are top, we have actually only played two games, and only won one of them. We looked good yesterday, especially in the second half, but we definitely aren't the finished article yet, and that's exciting. 
Tuesday brings Millwall and undoubtedly a sterner test. However, until then, forget rationality, sod being realistic. Watch the short highlights, watch the extended highlights, and then watch them again. Watch Mitro wheeling away towards the corner flag, Fabio burying his first-ever championship goal and the scenes in the away end after Cav dinked in the fourth. 
Allow yourself a week of daydreaming, you deserve it.