Ruben Loftus-Cheek has been a colossal failure
Written by Mike Forrest on 27th April 2021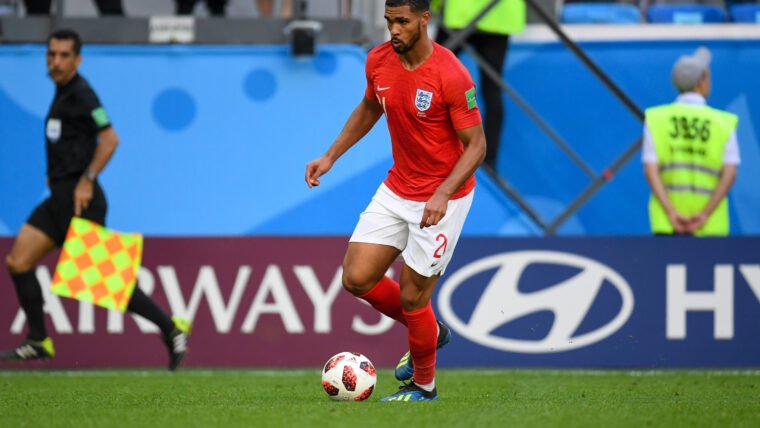 Mike Forrest looks at RLC's season to find out how it's gone so wrong for our Chelsea loanee.
Our transfer strategy and signings over the years have been discussed to death. Our hodge-podge approach in the market has seen some hits, but also many failures – perhaps the biggest of whom, on the pitch at least, is Ruben Loftus-Cheek. 
Misplaced excitement
Signed on deadline day from Chelsea, he was heralded by our excitable director of football as a "world-class" player. But our DoF, a hype man for his own signings, would have been wise in retrospect to restrain from bringing out the big superlatives for RLC.
Embed from Getty Images
After all, Loftus-Cheek had just missed an entire year of football after sustaining an achilles injury in a friendly match. Despite being constantly heralded as one of the top talents in English football from a young age he had never really cracked it at Chelsea, despite his reputation. A promising spell at Crystal Palace preceded the zenith of his career when he made 40 appearances for Chelsea in the 2018-19 season. 
Fast forward to the 2020-21 season, and after an abysmal display against Brighton for Chelsea, he signed for us on deadline day. Chelsea manager at the time, Frank Lampard, was giving plenty of game time to academy products, so it was a surprise that he was happy to dispense with Loftus-Cheek for the season.
Failure to deliver
RLC signed for the Whites, indicating how pleased he was to secure a loan move close to home. It would prove to be one of the few positives of the deal. He has failed to deliver any meaningful contribution on the pitch despite consistent game time. A goal against Everton, aided by a massive deflection, has been his sole offensive contribution. 
To be clear; it's not solely down to Loftus-Cheek that we're facing relegation. But he hasn't helped; he's been the "nearly man" on a number of occasions. At home against Brighton he drove through their defence only to hit the ball tamely down the centre of the goal proving an easy save for their keeper. Against West Ham at home, the ball fell for him at the edge of the box and he skewed wide. Away against Brighton, his effort was cleared off the line. A chance away to Tottenham was also missed. These are few examples of the moments that have passed him by. His at-times pedestrian nature in games is a flaw Parker pointed out early on in the season, but has done little to try to correct.
Embed from Getty Images
RLC's lack of contribution could be down to playing under a manager that has failed to get us firing. Only Sheffield United have scored fewer goals than us this season. However, Loftus-Cheek has almost been guaranteed a starting spot every game and in one of the most offensive positions in our set-up. So even with his playing time he has contributed precious little. Bobby De Cordova-Reid has scored four more goals with a similar amount of playing time. 
Prior to the start of the season, our director of football scoffed at the rumour of re-signing Ryan Sessegnon on loan saying "we're not in the business of developing other clubs' players". He's proven true to his word, as Loftus-Cheek hasn't developed at all, despite Scott Parker's constant praise and game time. 
Over and out
Loftus-Cheek will be prohibited from playing against parent club Chelsea this coming weekend, and what a welcome relief it will be. With relegation nearly confirmed, it's time that the likes of Josh Onomah gets some precious minutes under his belt before next season's campaign. 
Embed from Getty Images
As for RLC, it is doubtful his performances will have convinced Thomas Tuchel that he's deserving of even a squad number at Chelsea next season. The prize for a successful loan spell with us should have been regaining a spot with Chelsea next season, and perhaps even forcing himself into the England squad for the Euros. But his performances have not given Gareth Southgate even a morsel of food for thought. An expensive move to mid-table Crystal Palace or Aston Villa will no doubt be in the offing. 
It's perhaps not fair to judge Loftus-Cheek for his lack of goals or assists. In 105 Premier League appearances, he only has 10 goals and six assists. Also coming from the official Premier League website, he has only ever created nine big chances and has also missed 11 big chances from those 105 appearances. Politely put, he just was not the answer for a team that needed creativity and goals. And yet he was brought in and played in offensive positions all season. I'll leave you to decide where the blame lies for that.
Best of luck to him in the future.