How the club's culture will be key to survival
Written by Sean Guest on 12th March 2021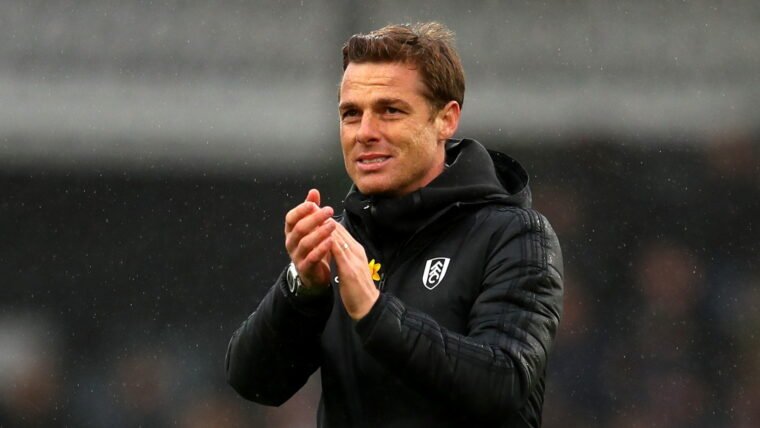 The mood at Motspur and in the changing room will play a crucial role in our bid to avoid the drop, as Sean Guest explains.
As if Sunday's momentous win over Liverpool wasn't sweet enough, it was made even better by the fact that Jamie Carragher was on commentary. The Sky Sports pundit and Liverpool legend famously condemned us to relegation just three games into the current campaign, saying "Fulham are going down, I've never been more certain about anything in my life".
While his prediction could still yet come to pass, Carragher was altogether less certain about our fate on Sunday, complimenting Scott Parker for building such a cohesive team around seven loan players.
Fittingly, Mario Lemina, one of those loanees, scored the only goal of the game and the almost frenzied celebrations that followed illustrated the spirit and belief that exists within this group regardless of current league position. That is, as Carragher rightly observed, something Parker deserves a lot of credit for, but it could also be what ultimately keeps us in the Premier League.
Embed from Getty Images
"Success comes from a culture and a desire"
While much has been made of Scott's development as a tactician, he really doesn't get enough credit for re-establishing a positive culture at Fulham. It's easy to forget that when he took over as caretaker manager at the tail end of the 2018/19 season, the Whites had won just one of their nine games played since the turn of the year and were on the brink of relegation.
While Parker's tenure began with five successive defeats that ultimately saw relegation confirmed, his remit, as outlined by Chairman Shahid Khan, was to "help us stabilize, grow and rediscover ourselves as a football club." Wins against Everton, Bournemouth and Cardiff before the end of the season put us on the right track and as Tom Cairney pointed out, "Ever since Scott Parker was put in charge it has been a step in the right direction… You can see the way the players play for him, the way they respond."
It was that response which helped Parker secure the manager's job full time, shortly after Fulham's torrid return to the top flight came to an end. But as he told the BBC, "…Success comes from a culture and a desire – that needs to be our foundation. We'll drive a culture here that our fans will recognise."
Embed from Getty Images
Bringing the club back together
That culture soon came to the fore as we adjusted to life back in the Championship. It helped us overcome a mid-season wobble that saw us drop from third to sixth in the space of just three December games and played a huge part in helping us bounce back from successive post-lockdown defeats against Brentford and Leeds to go on and secure promotion.
Speaking to the Guardian after the play-off final, Parker said, "Along the way this year you can see there are still those wounds which we need to make into thick scars, and make sure they do not reappear. I realised the squad was fragile, the football club was fragile and… At the forefront of my mind was trying to bring the club back together a little bit and try to create an environment and culture."
Embed from Getty Images
But for all the desire and belief that Parker had instilled in the squad to that point, it was clear from the very first game of the new campaign that the group that won promotion wasn't good enough to secure survival. As a result, Parker had to navigate a difficult period defined by the antics of Tony Khan before he was tasked with instilling that same culture and belief in an almost entirely new group of players, seven of whom are on loan at the club and have an average age of just 24.
Unfazed by the prospect, he maintained his own belief in his vision for the club, something that quickly saw us pick up points against Sheffield United, West Brom and, to everyone's surprise, Leicester. After that game, he told Sky Sports "I believe in this team, I really do… We have quality, but I think we all realise… you need something extra, something extra you can't coach, something extra you can't give on a training field."
Something extra
That something extra has really come to the fore in recent weeks. Whether through Tosin Adarabioyo posing in the 2001 home shirt, Joachim Andersen's shot of the 'boys' celebrating a win or Ademola Lookman's posts about bouncing back together on Instagram, it's clear that these players, regardless of whether they're here permanently or on loan, are embracing the culture Parker's established and want to help Fulham stay in the Premier League. As Mario Lemina said in his post-game interview on Sunday, "We're gonna fight until the end because we know where we are and we're gonna get out of this… We are together. From the beginning we've been together and we're gonna stay together until the end."
For André-Frank Zambo Anguissa, that belief currently resonating through the squad comes entirely from the manager. As he told the Guardian last week, "Scott Parker knows how to make the players feel good, to feel confident. He always finds the words to get through to us. If he tells you it's possible, you believe it's possible."
Embed from Getty Images
It's a far cry from the position we found ourselves in two years ago, when all anyone could talk about was how much money we'd spent and how the likes of André Schürrle had absolutely no interest in whether we succeeded or failed. Thanks to Parker, that's not the case this time around and as he told FFCtv after the Liverpool game, "The environment and culture that these players have been around and that we've created has been vitally important… I have full belief, and I constantly say it, in every single one of these players."
Whether that proves to be enough or not will be the focus of the coming weeks. But regardless of our ultimate fate, no one can question the character of this group of players or the culture that Scott Parker has established. And as a fan of a newly-promoted team that's been in the relegation zone for much of the season, that's all you can really ask for.