The importance of Kenny Tete
Written by Louis Wishlade on 12th February 2021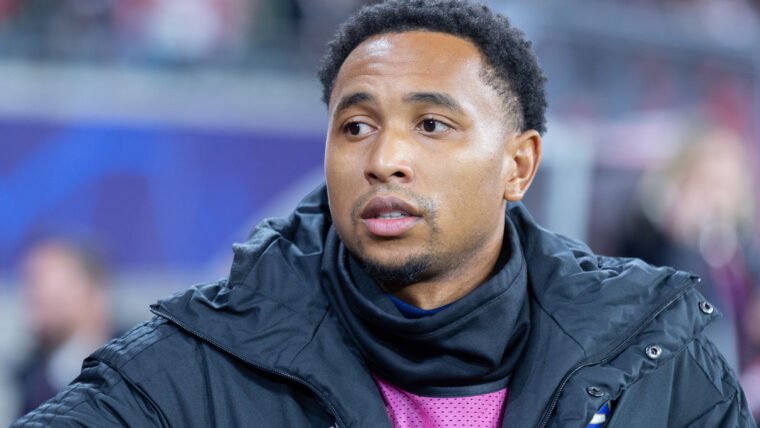 Louis Wishlade analyses how Kenny Tete's recent return after injury could benefit us for the remainder of the season.
Dutch right-back, Kenny Tete, has recently returned from a calf injury which he sustained against Aston Villa, in late September. The injury came just two Premier League games into his Fulham career, and he's had a hand in just seven games since his return in mid-January. The former Lyon man remains a is still a relatively unknown quantity to Fulham fans, but what can he offer to the side in light of his return?
Defensive stability
First of all, Kenny's return offers more defensive stability. While this has been a strong point as of late, with Parker's switch to a back five in late November fixing the defensive woes that have plagued the side for years, the return of the Dutchman would surely add even more stability to the White's back line. This is because, simply, Tete is naturally a defender, while Bobby Decordova-Reid is not.
Tete's reintroduction should fix the one tactical weakness that the 5-2-3 system that has shown recently. While Tete has been on the side-lines, Bobby Decordova-Reid, who is naturally a winger, has often been used to in the right wing-back role. This created a tactical weakness as Bobby pushed very high up on one side of the pitch while in the wing-back position, meaning that one of the centre-backs had to shift over to cover the space. This left a big gap that could be exploited between the centre-back covering the space, effectively becoming a full-back, and the other two centre-backs.
Perhaps the best example of this was against Brighton, although it was seen on the left-hand side rather than the right. Brighton clocked this weakness and used Veltman to drive into the space on the wing between Bobby and Tosin, while placing Maupay in the gap between Tosin and Andersen. Though this was ultimately fruitless, it's one way that the system could have been exploited while using the Jamaican as a wing-back. Therefore, putting a more defensively astute Tete, who also doesn't display such extreme attacking tendencies, in at wing-back would surely plug this gap.
Embed from Getty Images
Attacking benefits
In fact, Tete's return to the starting XI could even bring attacking benefits to the Cottagers, hopefully helping bring an end to our recent goal scoring problems. Tete's return to the line-up would mean that Decordova-Reid, currently the club's top scorer, would be freed up to once again assume an attacking role. How Scott then decides to use Decordova-Reid could also create the opportunity for some tactical variation within his system.
For example, if Bobby were to be deployed on the right wing, this would free Loftus-Cheek to become a number 10 – a creative role in which he has thrived against West Ham and West Bromwich Albion even if his finishing, or lack thereof, has left something to be desired. Therefore, Ruben should create more chances for the Fulham strikeforce, who must be able to finish something at some point…right? Otherwise, Bobby could also be used as the team's centre-forward, as a more mobile option who possesses the ability to hit the target and be a threat on the break. This is a role in which the Jamaican was successful during his time at Bristol City.
We've also seen the positive effect that Tete himself can have on Fulham's attacking output. He's a good crosser of the ball, something that the side has been missing since Robinson usurped Bryan from the left back spot. Last season, we saw how important Bryan and Mitrovic's relationship was as the defender's crosses to the Serb were an essential part of our attacking arsenal. Therefore, allowing Tete to pump crosses into the box from deep to the Serbian forward could be a key part of both their reintroductions to the team as well as to improve Fulham's goal-scoring ability. You only have to watch Tete's cross to Mitrovic for his second goal against Leeds to see that this would work.
Embed from Getty Images
Tactical adaptability
Tete also offers benefits with adaptability, with his West Ham performance showing that he is comfortable in a back four. This could mean that Parker may have more tactical flexibility when choosing how to line up against differing opponents. Many fans have recently called for a back four to be used against more evenly matched sides, as the additional defensive stability is not needed but the attacking output is, while the back five can be reserved for the bigger sides. Whether or not this could lead to more wins, and fewer draws, is yet to be seen. However, the switch to a back four against West Ham seemed a positive one as the Whites played them off the park while maintaining a strong defensive presence – even if the final goal-scoring element was lacking.
Embed from Getty Images
We head to Everton as underdogs on Sunday, and face another difficult challenge against Burnley – but hopefully with Scott Parker's new structure, and our Dutch defender, the Whites can pull off a surprise (or two).