What would a gambling sponsorship ban mean for Fulham?
Written by Louis Wishlade on 4th February 2021
Louis Wishlade digs into how the disappearance of gambling firms in football could hit the Whites.
Every so often, the discussion around banning gambling sponsorship in football returns. This time, it follows a government gambling review, with the leaders of the nation considering a blanket ban on kit sponsorship by betting firms. So, what could the affect of this ban mean for Fulham?
Omni-present gambling
Primarily, it would have a negative effect on clubs' income, disproportionally affecting smaller clubs that lack the brand-pull and fanbase sizes to interest non-gambling sponsors into paying the high fees that they demand.
In fact, this ban would have the biggest financial impact on any sport since tobacco sponsorship was outlawed, something that meant many Formula One teams soon ceased to exist. Currently, eight of the 20 Premier League teams have gambling logos displayed on the front of their shirts, with this number rising to 17 of 24 Championship sides.
Fulham fallible
It's estimated that this would see English football clubs lose a total £110 million in commercial revenue, with £70 million lost by Premier League teams alone. Fulham would seemingly be hit especially hard, with four of the club's last five shirt sponsors being gambling companies. The logos of Marathon Bet, Grosvenor Casinos, Defabet and BetVictor all displayed on the front of the iconic white and black strip since the 2013/14 season.
Fulham's 2019 accounts, covering the side's last Premier League season in 2018/19, states that the club generated a total £17.7 million in commercial revenue. While this figure includes multiple sponsorship deals as well as other commercial revenue streams, such as merchandise, the average loss per Premier League club from this ban would be £8.75 million.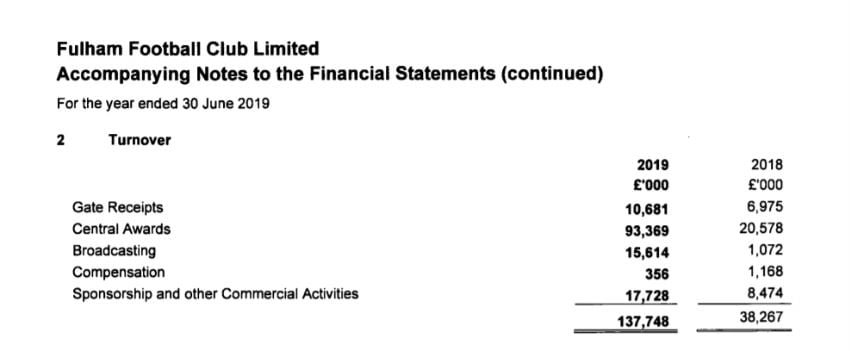 This is a significant amount for clubs at the bottom of the table, which strive to match the financial might of the big players – the biggest of which, Manchester United, generated £282.1 million in commercial revenue in 2019/20, according to the Deloitte Football Money League report 2021. It leaves an almost insurmountable amount of work in order to compete both on and off the pitch and prevent the rift in quality from widening even further.
Back to the future
So, what would this mean for Fulham? For most fans, it would simply mean a return to the glory days of football sponsorship, with brands such as Pizza Hut previously endorsing the club. I, for one, would like to see Teng Tools, a brand that is already a partner of the club, assume the position on the front of the shirt. They also have an interesting logo, which would surely be a nice change from the boring betting brands of late. They not only sponsor Fulham, but also sponsor multiple motor racing outfits.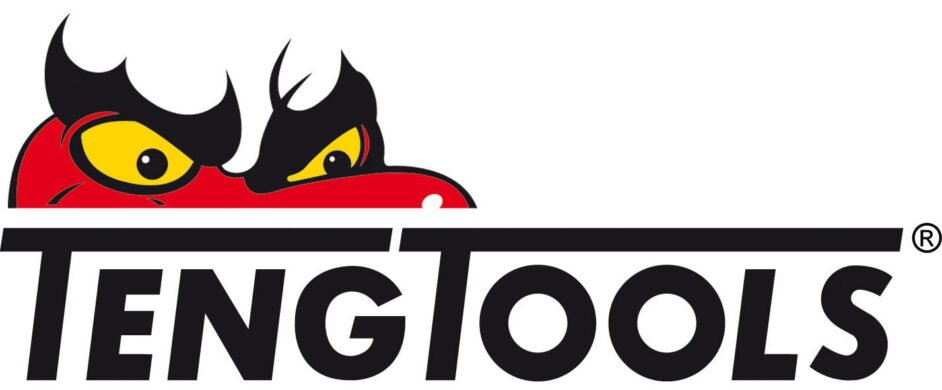 Options closer to home
Another option would be to slap Flex-N-Gate on the front of the shirt. It's an American company that supplies parts to the automotive industry and is owned by Shahid Khan. This could be a nice link to the owner – one that I wish had been implemented in the Al Fayed days with the Harrods logo on the shirt (although there was the green and gold 'Harrods' shirt that divided opinions).
Not only could this be a good link to show a personal relationship between the Khans and the club, but it could also be a way for Shahid to put some more money into the club. This is because investment via sponsorship revenue bypasses the FFP rules that prevent an owner from writing off more than £30 million of losses, via a cash for shares basis, per Premier League season (this falls to £8 million per Championship season).
But the club would have to be extremely careful if it was to go down this route. It would definitely raise regulatory eyebrows. You only have to look at Man City's recent brush with authorities when the club was accused of inflating commercial agreements with its main sponsor Etihad.
If gambling firms were to be banished from football, what brands would you like to see on the iconic white shirt?