Rhys's Pieces: Possession obsession no more?
Written by Rhys Daly on 17th December 2020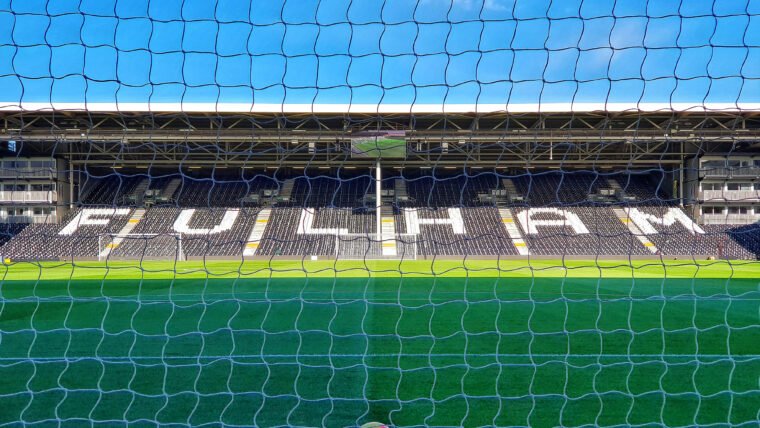 As Parker's Fulham begin to show glimpses of the defensive solidarity that helped them to promotion last season, Rhys takes a look at why the obsession with possession on the banks of the Thames has come to a necessary end.
During the more turbulent periods of the last few seasons it's always been a comfort to look back at the dismal (if not rather entertaining) 2014/15 and 2015/16 Championship campaigns.
Across the two-year spell, which included periods under each of Felix Magath, Kit Symons, Peter Grant, Stuart Gray and finally Slaviša Jokanović, having a consistent brand of good football seemed a long way off.
A 17th place finish was followed up by 20th, leaving the Europa League finalists of only six years previous just two places above relegation to the third tier.
Ross McCormack and Moussa Dembélé scored a combined 40 goals that season before leaving for Aston Villa and Celtic respectively, leading several major outlets to predict relegation for Fulham in 2016/17.
Embed from Getty Images
Defensive foundations
However, the following season would prove to be a memorable one despite a disappointing result, as Tom Cairney mentioned on Twitter this week: "Even tho we didn't get promoted this season was madddd."
Fulham ended up finishing in sixth place with 22 wins from their 46 matches and only 10 defeats.
A run of 11 wins in the last 17 fixtures of that season gave supporters hope of a return to the top flight, but the squad sadly ran out of steam over two legs against a steely Reading side.
The fine run of performances showcased a new-look Fulham team that was built to dominate possession, unlike the previous two seasons in which the aim seemed to be to out-score the opponent without too much thought on the build-up.
It is at this point that I feel obliged to praise how important Tim Ream was in implementing the new style of play at Craven Cottage from the heart of the defence, and point out how vital he has been in both promotions into the Premier League in recent seasons.
Embed from Getty Images
Building up possession
Anyway, having averaged 52.7% of the ball in 2015/16, a notable jump was made to 59% after what must have been a momentous change in style over the summer.
2017/18 was the season in which Fulham found their groove, going on an unbeaten run of 23 matches before falling short of glory by losing to Birmingham on the final day.
However, a comeback win over Derby and a composed performance in the final against John Terry's Aston Villa sent Fulham back into the top flight and almost brought a tear from stony-faced Slaviša.
The possession-based tactics are perfectly outlined by the type of goals Fulham managed to score that season, 60 coming from open play and only four on the counter while averaging 58% of the ball.
Our second-favourite Serbian spoke about the change in styles that got his side promoted back into the Premier League after the win over Villa, praising the club for pushing for the switch and then supporting him in his own vision.
He said in an interview with Goal in May of 2018: "If you want to play the football on the floor then I need better tools for my work. 
"They [Fulham] interpreted me well, they understand my position and really quick after a few months we started this kind of new improvements.
"The pitches weren't in condition to try and find enough quality with what we wanted to do. The last two years we've been in perfect condition for our work. 
"I believe we're seeing the benefits of these improvements but can always do better."
Embed from Getty Images
Top flight tactics
After a rather large summer spree there was plenty of promise regarding our potential to compete at the highest level, with many pundits predicting a comfortable season with a chance of a top-half finish.
That would turn out to be far from the reality, with the experienced Premier League opposition picking apart a Fulham defence that had been far from watertight in the division below.
Praise from various opposition bosses that season seems to have stemmed from Fulham's desire to avoid putting 11 men behind the ball despite that tactic being utilised by so many to good effect.
Roy Hodgson said after Crystal Palace beat Fulham 2-0 on the opening day when asked if his former side would be okay: "Yes, I do, I think they have got the quality.
"Slavisa is the one to ask the question. Certainly going forward they are going to be as good as the teams in our neck of the woods.
"Defensively I don't know he would be saying they have got that string to their bow at the moment."
Pep Guardiola said after Manchester City won 3-0 in September of 2018: "I give a lot of credit to Fulham. Fulham asked a lot from us because they want to play.
"They will cause a lot of surprises in the Premier League, so I give a lot of credit for what we have done to win."
As the number of defeats continued the rise, any sort of style went out the window, Claudio Ranieri tried to create some defensive solidarity, but only made the damage worse before Parker was brought in to see out the season.
Embed from Getty Images
Parker's possession
Last year a different patterned emerged, with Fulham so reliable in holding onto leads as they forced a play-off spot before battling to wins over Cardiff and Brentford.
Fulham moved to five at the back 19 times while defending leads under Parker last season, and were successful in holding onto three points on all 19 occasions.
Fulham also went 246 minutes with the five at the back approach without conceding until Brentford managed a consolation goal at Wembley in August.
Change has come
Jurgen Klopp's comments after the draw against the Champions on Sunday show that Fulham are moving in the right direction and frustrating opponents to pick up vital points.
The German said: "They played different to the way they usually play, long balls, high balls, these kind of things, free-kicks. There were a lot of set pieces in the first half. But that's how it is."
In fact, Fulham have only had more than half of the possession in five of their 13 Premier League fixtures so far this season – losing to Aston Villa, Wolves, Crystal Palace and Everton and drawing to Sheffield United.
In the nine games with less than half, Fulham have won two and drawn three.
Although the 46% of the ball against Brighton showed us little of any counter-attacking threat, keeping another clean sheet despite a period of intense pressure was another fine reflection of the defensive resilience.
The clash against Newcastle will provide another test for the tactical nouse of Parker, and it looks set to prove a new challenge with Steve Bruce's men more than happy to concede possession.
That trip to St James' Park might therefore provide some insight into how well Fulham can switch back to their double promotion winning style, and which method might be used across the hectic Christmas period.