The taste of victory: why a win's been coming
Written by Ben Jarman on 1st December 2020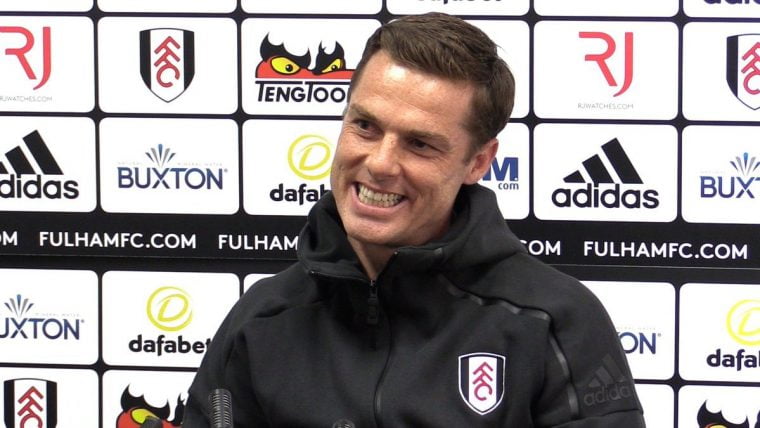 Ben explains why, despite our league position, a turn in fortunes has been on the cards.
If I had a pound for every opposition fan preview where I'd noted Fulham as showing "green shoots of progress" recently I'd be a millionaire, I tell you. In all seriousness though, there is an underlying feeling that the win against Leicester, and a result of this type had been coming. Fulham have turned a corner and it was a matter of time before they began picking up points.
There's certainly been what feels like a significant upturn in performances over the past month. The West Ham game definitely felt like a result that slipped through our fingers. But the resilience we showed that night proved to be the building blocks for a display of defensive solidity against the Foxes. Finally, we're beginning to see a gelling of an entirely new back four and more importantly a fresh out-of-the-box centre-half pairing.
Rather playfully, I christened Joachim Andersen the "Putney Piqué" and while I may have used creative licence, there are some similarities: his ability to step in to the midfield and use of the ball are very encouraging, as is his leadership at such an early stage.
Embed from Getty Images
Showing adaptability
Yes, the first half against Everton was nothing short of a shambles, and to forget about it would be wrong. We were undone too often and found ourselves unable to shape-shift to counter those problems. But the second half showed that the Whites can compete, and put the so-called "bigger" teams on the back foot.
There was plenty of shape-shifting against Leicester though. With no Tom Cairney or Mitrovic, more than a few eyebrows were raised. The result on the pitch though was, in my opinion, an attempt at out-maneuvering Leicester. To use mobility to find gaps in behind their back three, to break quickly and wide. Pack as much pace in to 11 players as possible, and be incisive when hitting those counter punches. The first goal typified that approach entirely.
Embed from Getty Images
Finding our rhythm
The passing tempo has dramatically increased, that slow Fulham that seemed to be lolling around the pitch in the early stages of the season has evaporated. During the game against Leicester, there was almost surprise with the ease with which we kept, recycled and threatened with possession. Fulham fans, though, have seen that quiet evolution in recent weeks.
Finally, the balance of the midfield has been established. Harrison Reed has allowed Anguissa to flourish, cementing himself as one of Fulham's most crucial players. His burst up the pitch and slide rule pass for Ademola Lookman underlining the quality that some elements thought that he didn't have. Surely they are now convinced.
Scott talks a lot about "mentality" and "belief", and the influence of both will only drive a team so far, but it's clear to see that all of the squad are pulling in the same direction as the manager. They're knuckling down and fighting for each other. It does seem peculiar to reference Instagram comments in this section, but clearly the squad have a great sense of togetherness and respect for each other from their captions on posts.
Embed from Getty Images
Some serious credit to Scott is due, though. Like many of you, I am often frustrated that ideas from the manager can take a few games to implement, and substitutions too late. However, tactically Scott is beginning to find balance and decisions to play Tom Cairney in an advanced role to increase efficiency on the counter, and Bobby Decordova-Reid as a right wing-back/inside-forward hybrid to counter full-backs were signs of maturity and great foresight.
So let's bask in that sweet, sweet taste of victory. It hasn't come around very often for Fulham recently; so watch it, drink it in, boast about it to your mates. That's what it's all about – and I've got a feeling there might be a few more wins to brag about as this season goes on.