The defence: it's time for pragmatism
Written by Mike Forrest on 24th November 2020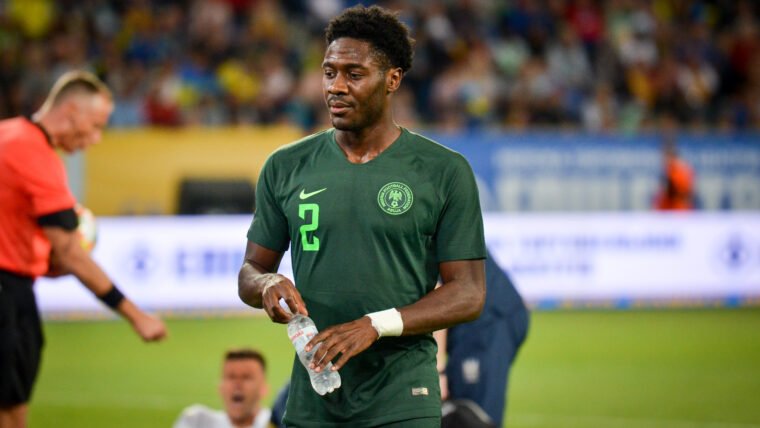 There's a lot of potential in our new-look back line, but it's time to put pragmatism ahead of footballing ideals, says Mike Forrest.
Parker said about Loftus-Cheek on Sunday: "Sometimes Ruben has a tendency to let games drift him by but today he was everything we have spoken about. He showed every bit of why he is a top, top player."
That perceptive comment could be applied to the team as a whole, and not just RLC. Come the season's end when teams reminisce on the 'ifs' and 'buts' of the campaign gone by, we will agonise about the 3-2 defeat against Everton.
A familiar tale
Scoring two goals at home always puts a team in a strong position for earning points, but our predilection for self-abasement saw us come away with nothing. In less than 50 seconds we had taken the opportunity to inflict hurt on ourselves. A dubious cross-field ball from Tosin Adarabioyo was inadequately dealt with by Ola Aina and Bobby Decordova-Reid, with the latter playing a sublime through ball to Everton's Richarlison before the ball was bungled in by Calvert-Lewin. 
Such a start could have preceded a total collapse, but to our credit we buckled down and tried to play our way back into the game. An equaliser from a well worked move could have been a clean slate and banished the memory of the earlier mistake that helped Everton to take the lead, but it wasn't to be. Our defensive frailty is not something that can be so easily forgotten.
Embed from Getty Images
Not Aina's day
Ola Aina contributed to this recurring defensive nightmare more than most. With a youth career spent in the Chelsea academy, and two further years spent in Italy, he looks like a neophyte in the art of defending rather than someone who has been trained competently in the area – which he should be given the tutelage he has had.
All three of Everton's goals came down his flank, and it's no surprise as Aina actively surrendered it. For the second goal, Aina tucked so far in he was almost playing as a third centre back. So conspicuous was the amount of space that Digne had, one could be forgiven for thinking Aina was hiding. He gave acres of room for Digne to pick his cross for Calvert-Lewin to tap in. A similar scenario was repeated for their third goal. A lack of responsibility, or positional awareness, or both, but Aina consistently failed to close his man and put in a tackle.
If we are to strengthen defensively we could do well to forget about the notions of having Aina as a roving wing back. Getting him to do the basics, closing his man and tackling, will only aid our cause for defensive stability. If displays like this are to continue it looks like the astonishing £12 million pound option to sign him permanently, negotiated by Tony Khan, will be left unredeemed.
Embed from Getty Images
Know your role
Aside from focusing on Aina's deficiencies, it should go without saying that the whole defence needs drilling. Bobby Zamora once remarked that Roy Hodgson's training sessions were "boring", but it was this constant drilling that brought defensive rigidity and overall success. Parker must be asking himself how Doucouré was able to waltz into the six-yard box, unmarked, to head Everton's third goal home.
It is the third game in a row that the same back four has started together, but opportunities to prove their cohesiveness as a unit are slowly drifting away match by match. A 91st minute winner for West Ham saw the chance of a second successive clean sheet slip away. Against Everton, there was a reversion to bad habits and the oft-seen defensive capitulation.
For a back four that struggles with the basics of defending, the pressure they're under is further exacerbated by the instruction to be ball-playing defenders. Perhaps it is time for Parker to help his defensive unit out by yielding the demand of the latter in exchange for solidity in the former, especially given the next three games: Leicester, Liverpool and Man City.