Unlucky 13: the last four years' worth of penalty misses ranked
Written by Charles Jones on 11th November 2020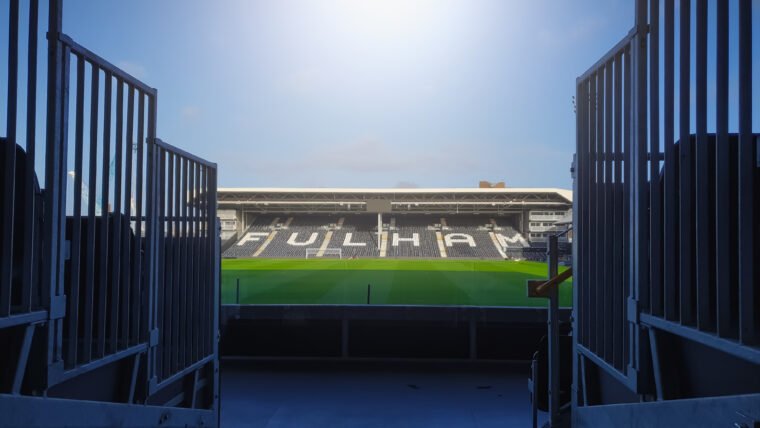 Charles Jones looks back over our poor, and often dramatic, penalty record since Ross McCormack's departure.
Ademola Lookman's attempted Panenka penalty made all the headlines over the weekend.
Anyone who's followed Fulham over the past two years won't have been too surprised to see the Leipzig loanee fail to convert from 12 yards.
Unfortunately, we've been here before. A lot. We've not had a convincing penalty taker since Ross McCormack, and since he left for Villa, we've seen 11 different players step up, and a grand total of 13 penalties missed.
So, I'm going to try to rank all 13, from worst to best – if there is such a thing when discussing a missed spot-kick.
13 – Aleksandar Mitrovic vs Swansea, 2020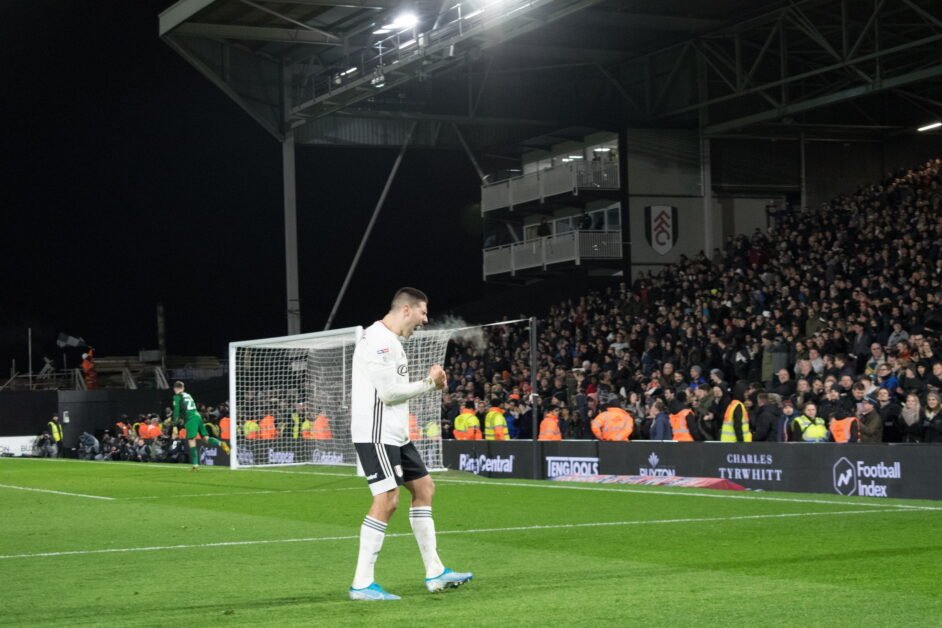 A last-minute penalty at home when the game is 0-0 would usually rank among the worst on the list.
However. the Serbian's failure to convert against the Swans meant very little as just over a minute later he banged in a header to spark the last true 'limbs' we saw at Craven Cottage in the 2019/20 season.
12 – Chris Martin vs Rotherham, 2016
Embed from Getty Images
All in all, this one didn't matter too much.
The Derby loanee had a chance to make the game 3-1 against the Millers at Craven Cottage in December 2016, but he failed to convert.
We still ran out 2-1 winners that day, with goals from Stefan Johansen and Floyd Ayite sealing the victory.
11 – Tim Ream vs Newcastle, 2017
Embed from Getty Images
Another penalty that didn't matter too much. We were electric at St James' Park in 2017, running out 3-1 winners, but the reason this one ranks higher than Martin's against Rotherham is the selfish nature of Ream taking the penalty.
Ryan Sessegnon was waiting on his first senior hat-trick, and a last minute penalty would have been the perfect way to end what was the teenager's breakout performance on the left-wing.
Of course, Ream blasted his penalty wide and Sessegnon didn't get the match ball, but the 3-1 win was still more than satisfactory.
10 – Cauley Woodrow vs Bristol City, 2016
Embed from Getty Images
Cauley Woodrow missed a penalty to put us 2-0 up in a League Cup tie against Bristol City in September 2016.
The Robins would eventually go on to win 2-1, but to be honest, we'd have most likely have been eliminated within the next two rounds regardless of Woodrow's penalty.
9 – Stefan Johansen vs Brighton, 2017
Embed from Getty Images
Fulham's first game of 2017 was a pretty rotten one, but we can't blame Johansen's penalty miss too much for our 2-1 loss to the Seagulls that day.
The Norwegian missed a penalty in the 15th minute, with old-boy David Stockdale getting down well to deny StefJo. However, Lucas Piazon would put us into the lead in the 55th.
It was a lapse in concentration towards the end of the game that saw the south-coast outfit net two goals in two minutes to consign us to defeat.
8 – Rui Fonte vs QPR, 2017
Embed from Getty Images
After missing eight penalties in the 2016/17 season, Rui Fonte stepped up to take our first spot kick of the 17/18 campaign and we all waited with bated breath to see whether or not our new number nine was up to the task.
He wasn't; Fonte blasted the ball over the bar, and to make matters worse, it was at Loftus Road, but penalty misses against our bitter rivals are nothing new… More on that later.
7 – Aleksandar Mitrovic vs Sheffield United, 2020
Embed from Getty Images
Oh Mitro, it just hasn't been your season so far, has it?
The Serbian denied us our first win of the season at Bramall Lane last month with a shocking effort that went over the bar.
Unfortunately for us, the misery was compiled when he gave away a spot-kick down the other end, which was duly put away by Billy Sharp.
6 – Chris Martin vs QPR, 2017
Embed from Getty Images
Heading into the second half of the 2016/17 season, a play-off place looked like a distinct possibility for the first time since our relegation in 2014.
The west London derby at Loftus Road was a massive fixture not only in terms of league position, but in terms of building momentum, and things started so well that day.
After just seven minutes Fulham were awarded a spot kick, but Alex Smithies' incredible save denied Martin.
From there on, we were on the backfoot, we went 1-0 down in the 25th minute, and it wasn't until the 75th minute that Martin made amends by levelling the game.
5 – Tom Cairney vs QPR, 2016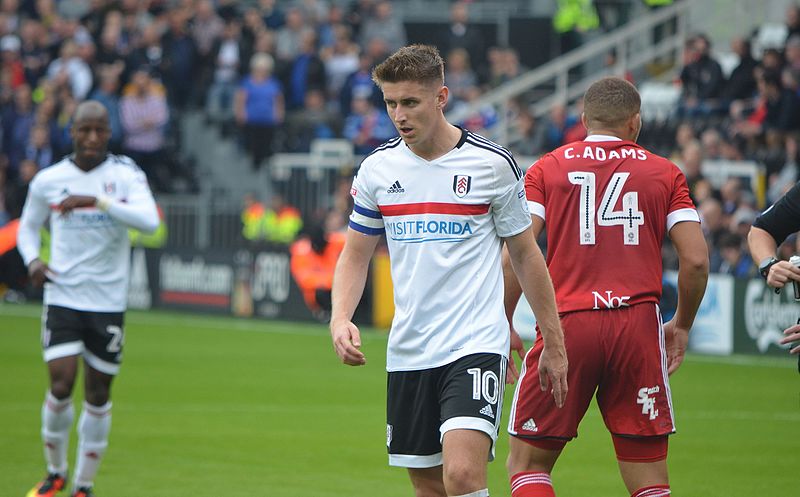 The third penalty miss against QPR on this list was from our captain.
This one was very similar to the Martin's miss at number six. This was a sixth-minute spot kick saved by Smithies and it completely turned the game; we'd go on to lose 2-1.
4 – Sone Aluko vs QPR, 2016
Embed from Getty Images
This is getting ridiculous now.
Four penalty misses against QPR make this list, but this one is undoubtedly the worst.
This one was literally a perfect storm of terribleness. A last minute penalty against your local rivals in a game you're trailing.
Aluko would inevitably miss in what would prove to be the last kick of the game, and QPR would secure bragging rights in west London.
3 – Aleksandar Mitrovic vs Oldham Athletic, 2019
Embed from Getty Images
The FA Cup might not matter all that much when you're trying to stay in the Premier League, but the loss to Oldham Athletic at Craven Cottage was arguably the worst performance of a shocking 2018/19 campaign.
The fact that Tom Cairney had to dive to win a penalty against a League Two outfit is embarrassing enough, but to then miss that resulting chance is inexcusable.
We wouldn't have won the FA Cup that year, but that loss to Oldham was a low point in a season filled with low points.
2 – Aboubakar Kamara vs Huddersfield, 2018
Embed from Getty Images
Fulham vs Huddersfield at Craven Cottage was an absolutely massive game at the time.
We had to win to keep our faint hopes of staying in the Premier League alive, and with less than 10 minutes to go, we were handed a golden chance to break the deadlock.
Chris Lowe's handball in the box was penalised, and what followed was one of the most dramatic scenes we've ever seen play out at Craven Cottage.
Aboubakar Kamara wrestled Mitrovic over the right to take the penalty, and after throwing his toys out of the pram, his attempt was saved by Jonas Lossl.
Luckily, Mitrovic saved the day with a last minute winner, but this was the start of a downward spiral for Kamara.
The following month was certainly an eventful one for the Frenchman, as he allegedly had a fight with Mitrovic during a yoga session before being arrested for suspected ABH at the training ground.
Somehow, that's only number two on this list.
1 – Ademola Lookman vs West Ham, 2020
Embed from Getty Images
Perhaps recency bias has played a part in choosing Lookman as our worst penalty miss in recent memory, but having watched it more than 20 times this week, we still can't excuse what happened at the London Stadium.
To attempt a Panenka in the 98th minute of a game you're trailing in the midst of a relegation battle is ridiculous in any situation, but to execute it so poorly is simply unforgivable.
It's worse than Kamara's in terms of execution, and unlike AK47's miss, this cost us a point.
Only time will tell how costly this one proves to be.
If you've reached this point, you're obviously a glutton for punishment – well done. Statistically, the odds are stacked in favour of the penalty taker, so if you're after a crumb of comfort (and at this point you deserve one) – we have to start putting more of these penalties away soon.