The academy conundrum: why are our young stars not coming through?
Written by Charles Jones on 16th October 2020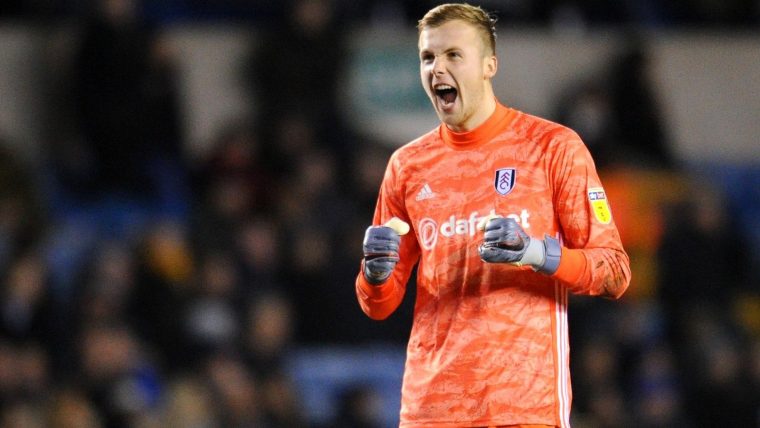 In his first piece for Fulhamish, Charles Jones looks at the curious case of our academy.
A few years ago it looked like we were on the verge of a golden era in SW6.
It seemed as though every other week we were hearing about a new young star emerging at Motspur Park, ready to take the first-team by storm.
It all started well enough, as Ryan Sessegnon trailblazed his way to a Championship Player of the Year award during our electric 2017/18 promotion season, while others such as twin brother Steven, Harvey Elliott, Cody Drameh and Matt O'Riley were all in the background earning a lot of praise for their work with our youth outfits.
Yet, here we are, almost in 2021, and not a single one of the players mentioned above is at the club or in the squad for this season, Ryan Sess was always destined for bigger things, but Steven Sess is out on loan at Bristol, while Elliott, Drameh and O'Riley have left without making any real impact on the first-team, despite once being touted as the club's future.
A perilous position
A whole generation of young talent came and went without us even noticing, and the club looks like it's getting ready to repeat that same mistake.
Timmy Abraham would've left for Borussia Dortmund at the end of the transfer window if it wasn't for mistakes on our side, while Jay Stansfield wasn't even making the bench during Aleksandar Mitrovic's absence towards the end of last season, despite our utter lack of depth in the striker position.
Embed from Getty Images
Too dangerous to debut
The problem is that it's been a long time since Fulham have been able to take any risks on the pitch.
Ever since the 2013/14 season, every single campaign has been nerve-jangling.  We've been staving off relegation to League One, chasing a play-off spot or competing for automatic promotion, and struggling to stay in the Premier League. When every game is a must-win, you can't afford to consistently hand out debuts and chances to young players. It's too much of a risk.
Is the answer mediocrity?
Think back to the last time we were a comfortable Premier League team. We had a number of young players getting chances; the likes of Kerim Frei and Alex Kačaniklić were regulars in the matchday squad. And while Pajtim Kasami wasn't an academy graduate he racked up more than 50 appearances before his 22nd birthday.
Compare this to last season, and the only player under the age of 21 who got a league start was Steven Sessegnon, and while the likes of Sylvester Jasper, Luca De La Torre, O'Riley and Stansfield did feature in the league, they had to settle for just 77 minutes between them.
Unfortunately, Fulham once again aren't in a position where they can start a game with anything less than a full-strength squad as the threat of relegation looms over Craven Cottage like a dark cloud, but you can't help but feel like we're once again in danger of wasting the fruits of our category one academy's labour.
What more can we do?
It's all well and good pointing out that this is a problem, but what is the solution?
Perhaps the answer lies with one of the rare success stories from our academy in recent years, Marek Rodak. He cut his teeth with numerous loan spells before becoming a vital part of our squad, so why isn't this model used more often?
Embed from Getty Images
Look at someone like Luca De La Torre, he made his first-team debut way back in the 2016/17 season, but despite getting chances from a young age, these were few and far between, with the American making just 14 senior appearances before leaving this summer, and it's hard to imagine that he wouldn't have benefitted from a loan spell or two.
That could be where the answer lies, just look at the latest England squad and you have examples of some of the most talented players in the country benefitting from loan spells in the lower leagues to hone their craft.
Jack Grealish played for Notts County, Jordan Pickford spent a season as Bradford's number one and even Harry Kane had four loan spells before becoming a regular at Spurs.
Of our current batch of players out on loan, you could argue that we're looking to nurture Steven Sess, though he broke into the first team on 11 occasions last season. But the real positive sign that we're looking to develop our youth in the lower leagues is Jerome Opoku at Plymouth.
Embed from Getty Images
The 22-year-old spent last season at Accrington Stanley and as a confident, ball-playing centre-back, he plays in a position that's proved to be a problem one for us in recent years. Letting him hone his skills in the EFL is absolutely the right move. Today's news that he'll be joined at the Pilgrims by Timmy Abraham is further proof that we might be leaning into the loan development system more.
Our category one academy isn't producing what we need it to. It's like having a Porsche on the driveway and not using it. Perhaps we can do more to aid their development by utilising a loan model that allows our youngsters to gain experience in senior football. Then we might really be on the verge of a golden era.