Positivity, people! Four reasons to be cheerful
Written by Eamon Levin on 22nd September 2020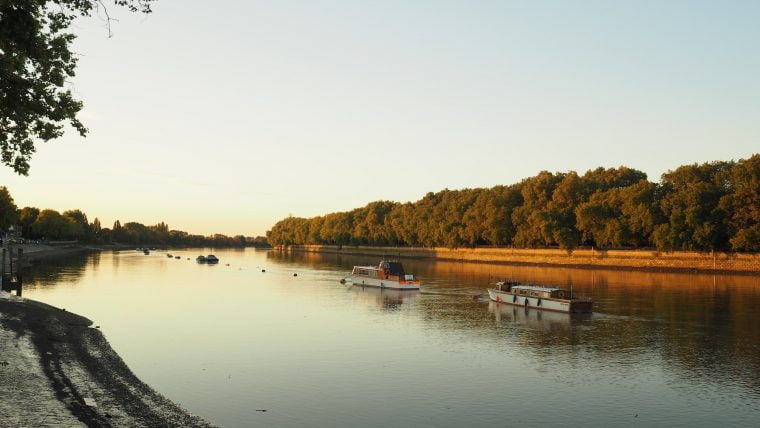 There are plenty of reasons to smile, despite a tough start to our Premier League campaign, as Eamon explains.
Two games in, and it seems like we're suffering from the same issues as our last Premier League campaign. Seven goals conceded in two matches has brought criticism and negativity from all angles. You'd be forgiven for thinking our house is already burning down around us. However, I refuse to let my attitude drop, so to this fire I bring a hose of positivity, and with it I aim to bring you relief – not everything is so dire.
It's true, We haven't been fantastic in our first outings against Arsenal and Leeds, but that doesn't mean there haven't been noticeable positives from Parker's team. The full-backs have adopted an attacking presence we've not seen for a while, we have a dominating midfielder who swats England internationals away like buzzing mosquitos and has exhibited a mentality that we couldn't have imagined two years ago. I'm the first one to criticize our play, but improvements have been made. In the dark world of opinionated football fans, I wish to bring some light and positivity to the table. Our house might burn down some day, but let's not bring it down ourselves, there are 36 more games to go.
Flying full-backs
Kenny Tete and Joe Bryan's play down the wings on Saturday was refreshing and encouraging. After a season during which the manager often parked his full-backs in the back line, the potential potency of two marauding full-backs was revealed. It was evident last season that only attacking with our front players wasn't enough, as individual quality continuously bailed us out. Now that we are among the best in the world, that individual quality won't get us anywhere near our goal (or the goal for that matter). Attack in this league will truly have to be a team effort. Fortunately, our full-backs provided exactly that against Leeds.
First, Bryan won the penalty to open our 2020 account with a darting run down the left. With the Leeds defence spread wide, Robin Koch felt the pressure to stop our left-back, sending Mitrovic to the penalty spot licking his lips.
Second, Kenny Tete was outstanding in his Premier League debut. There might have been one or two hiccups in terms of defensive positioning, but Tete provided an attacking option down the right flank, while sprinkling in a number of ball-stopping tackles. His best moment saw him send a floating, delicious assist to the back post, packaged and sent with express mail straight to Mitrovic's clobbering forehead. Mitrovic's towering header, rising above the Leeds defence, is exactly why he's paid the big money. If Tete can regularly spoon-feed our areal assassin as he did on Saturday, he'll also be hauling in the cash.
Embed from Getty Images
Astounding Anguissa
Mountains of praise has been heaped onto Andre-Frank Zambo Anguissa recently, but I'm not going to let that interfere with my own Zambo party. The man is simply a force in the center of the park. He moves seamlessly across the grass, luring defenders in with his somewhat lanky and relaxed figure, only for them to run into a brick wall. Kalvin Phillips, one of the media's most recent starlets, found that out first-hand. Picking the ball up centrally, Anguissa felt something on his left hip: "Excuse me, I'm trying to work here," before letting Phillips bounce right off him and gracefully playing in Decordova-Reid. "Sorry Bobby, I was held up for a moment. Here, have a goal."
The Cameroonian picks the ball up in the midfield and consistently spreads play across the pitch. He looks forward when he can, playing vertical passes often and encouraging Fulham forward. Lastly, Anguissa has a relaxed demeanor that reminds me of Dimitar Berbatov or Moussa Dembele (the Belgian one). He remains calm under pressure and instills confidence in his teammates. Hopefully we can hang on to the man because he is a special talent. Even if watching Fulham becomes tougher as the weeks go by, watching Anguissa cover the Cottage turf will never lose its wonder.
Embed from Getty Images
Powerful press
Fulham's press for long stretches of the game impressed me. The results may not have been what we all wanted, but there were bright spots within our play. Leeds only scored two goals from open play, and while that's still not great, it's not awful. I often thought Fulham's press looked connected and frequently stifled the Leeds attack, even leading to Bobby Reid's strike for Fulham's second goal. Except for Mitrovic, our front six have solid athleticism and pace, which we could find success with in the form of a high press.
Embed from Getty Images
More mettle
The Whites' greatest improvement from the last Premier League campaign has been their attitude. While two games is a small sample size, its a promising sample. The Arsenal game didn't see much fight-back in terms of the score, but it was Arsenal after all. What can be said is the team didn't necessarily collapse like we've seen in the past.
Against Leeds a greater example of the side's resolute strength was on display. Four conceded goals with not much going forward so far in the game, it would have been easy to bow the heads and look forward to Sheffield Wednesday in midweek. But teeth were gritted and muscles flexed, and two goals were scored. In complete contrast to the early season emptiness that was on display at Huddersfield in the dark two years ago, Parker's team has shown fight and that is crucial when competing in the worlds toughest league.