5 ways Fulham can improve in their final seven games
29th June 2020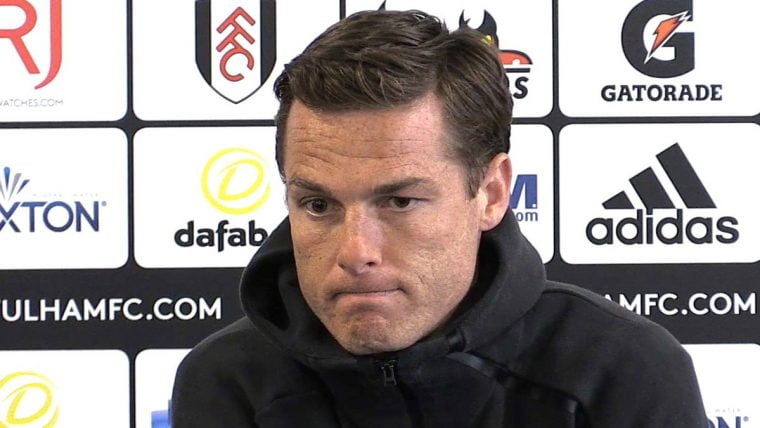 If we fine-tune in a number of key areas, the Premier League beckons. That's according to Dara Curran, who outlines our areas of improvement.
We're on the final straight now. Despite sitting fifth in the league we've lacked consistency this season. We had a near-100 day break and our first two games against Brentford and Leeds ending in defeat have all but resigned us to battling it out in the playoffs for a chance at promotion.
I've identified a few areas where I think we could improve. These areas, some of which are interlinked, could see us step out of second gear and not rely on individual moments of brilliance to win games.
Shore up defensively
A fairly obvious one to most us. While we rank joint fifth for goals conceded this season (43), at times we've been all over the shop at the back.
Rodak has saved our bacon on numerous occasions, especially against Derby and Swansea away, where he pulled off a string of superb saves. Based on the quality of chances Rodak has faced he's prevented more than five goals. Only Reading's Rafael Cabral and Forrest's Brice Samba have stopped more.
We can't rely on Rodak every week though. We've switched off at the back and given away cheap goals far too often this season. It leaves you tearing your hair out, especially when we work so hard in games that one lapse in concentration can ruin all that effort.

Against Luton and Bristol City, players haven't been alert to second balls bobbling about in the box like a pinball. They've failed to pick up the runs of opposition players in the box against Leeds, Brentford, Bristol City and QPR to name just a few. Simple balls over the top have exposed us far too often like against Barnsley.
Often it seems like our defenders are afraid to make a challenge, like in that shambles of a third goal against Hull. I'd much prefer a tactical foul to stop an attack then a to concede a needless shot on goal.

Fulham rank bottom for defensive duels per 90 (53.64). Initially I thought this was down to us having an average of 60.9% possession per game, but then I looked at other teams that a similar amount of possession. Leeds, who have an average of 62.3% possession, rank second for defensive duels (72.44).

One thing I found rather surprising was the tackle success rate of our centre-backs. Out of 84 central defenders who have played more than 1,000 league minutes, Mawson (63.08%) and Hector (64.18%) ranked 74th and 69th respectively for defensive duels won. Tim Ream ranked 35th winning 69.59% of his defensive duels. Improvement is needed in this department
especially with the tough opposition we face in our next seven games.
Put out a more balanced team
We look a bit unbalanced going forward to me. We still don't have a replacement for Ryan Fredericks at right back with Steven Sessegnon, Odoi and Christie all playing at right back at various stages of the season. Just two assists have come from right back in comparison to the left back where Joe Bryan is our highest assister (7).
35% of our attacks come down the left compared to 30% down the right. The attacking threat coming predominantly down the left flank from Cavaleiro and Joe Bryan can make our attack a bit predictable. I'd like to see us mix it up a bit and get the ball down the right more often.
Whoever plays on the left of our front three often cuts inside to allow Joe Bryan get forward but that leaves so much space in behind and often Bryan is the only player on the left for us.

We've seen far too many goals conceded this season because our left back has been caught out of position up the pitch. This has been a problem all season and was again evident against Brentford and Leeds.
Counter Attack More
You can literally count on one hand the number of goals Fulham have scored from counter-attacks (4). I know a lot of teams will sit back against us, defend deep and make us try to play the ball around the edge of their box.

There are definitely times when we've been under pressure defensively and when we regain possession, we slow down the play rather than try to catch the opposition out on the counter.
There's plenty of pace in this side with the likes of Ivan Cavaleiro, Bobby Decordova-Reid and Abou Kamara to name just a few and I'd like to see us utilise that pace more often.
Stop passing for the sake of passing
We've been hugely frustrating to watch at times this season. We make more lateral passes than any team in the Championship, with an average of 198.8 per 90. It gets quite boring watching Ream pass to Mawson, then back to Ream.
The pace at which we play is a problem. Sometimes when it looks like an attack is on, we suddenly pass the ball back or to the side rather than trying to attack our opponent. It's not about having possession, but what we do with that possession that's important.
Six Fulham players appear in the top ten average passers per 90. KMac, Reed and Johansen are 11-13th

We win the ball back quicker than all other teams, bar Leeds and Barnsley, but we take far too long to create a chance on goal. It feels like were stuck in second gear and I'd love to see the players unshackled from this safe style of passing and really try to pick apart the opposition.
We make on average a little more than 40 passes before we get a shot in on goal. For a team of our attacking ability we should be able to create chances quicker than this. I'm hoping Parker gets the boys moving the ball quicker and moving it forward rather than side to side.

We've only come back from a losing position to win a game once this season, against QPR at Craven Cottage back in November. We really struggle to break down the opposition when they go a goal up and sit back. Most teams seem happy to sit back and watch us pass the ball about.
We need to work the ball better if were to beat the teams we have remaining.
Attempt more through balls
There's been a distinct lack of through balls this season in comparison to previous seasons under Jokanovic. Chances from through balls tend to be superior in quality because they break the defensive line. Often there's just the keeper to beat meaning less pressure on the shooter and fewer players between him and the goal to get a block on the shot.
We've made just 177 through balls this season, ranking us 18 th among teams in the Championship. That's 4.3 through balls per 90, below the league average of 5.49. I'd like to see us draw more teams out, stretch defences and beat them with through balls rather than the monotonous back and -forth between the center-backs, which have bored us to death at times.

Tom Cairney currently leads the way for through balls among the squad, and I see our midfield maestro being the key to unlocking the tight defences in our remaining games. When he's at his best orchestrating our attacks, he is able to see space in behind and thread that defence- splitting pass.

I feel we have one of, if not the best, squad in the Championship, so I really hope we show it now. It's a tough run in but I'm optimistic and excited we can make the adjustments needed to take us back to the Premier League.
COYW.