Black Lives Matter: It's not enough for the Khans to just talk a good game
16th June 2020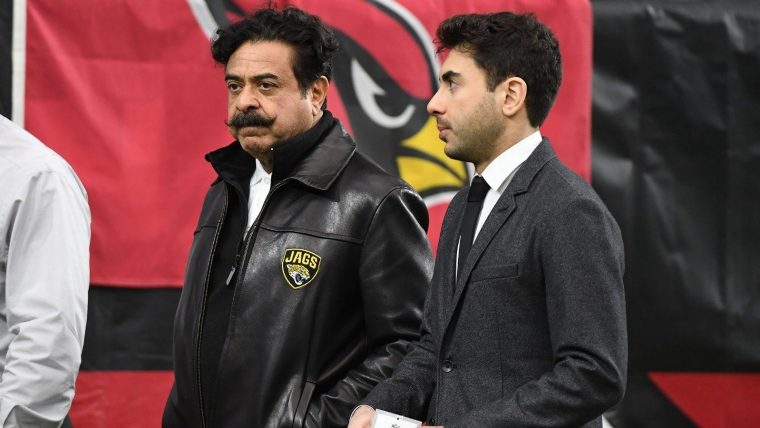 In his first piece for Fulhamish, Sam Burne James says Shahid Khan must acknowledge – and apologise – for his past donation to President Donald Trump, and use his influence to help the club be more of a leader in championing equality.
Two weeks ago, Tony Khan tweeted three simple words: "Black lives matter".
This shouldn't be controversial, of course, but Fulham fans should have bristled a bit when Khan tweeted them. Because as some, but by no means all, of us will be aware, his father, and our club's owner, is a Trump donor.
It's a fact that lingers in the air – it's the elephant in the room sat next to Tony's tweet. And it feels completely incompatible with whatever the club does now and in the future to further equality and fight racism. That should concern all fans who take pride in Fulham being a friendly, welcoming, modern club.
Khan senior's record
In fairness to Shad Khan, he has taken steps in the right direction. Since the $1m contribution in 2016 to the incoming President's inauguration ceremony, he's openly criticised Trump on social issues, and appeared on field in support of his Jacksonville Jaguars players as part of protests against police brutality. These are important actions, but are they as much of a statement of intent as getting out his chequebook and writing six zeroes? Last year, he said he still supports Trump on economic but not social issues (as if the two can be meaningfully separated).
At the start of this month, Khan Sr authored a lengthy piece on his own life and experiences of racism on the Jaguars' website. Titled 'Racism, in all its forms, will kill', it doesn't specifically mention Trump, or his donation. It ends with a call to drive racial discrimination out of society. "For many Americans, now is the moment. Never has that been clearer. I don't want to waste this moment," he says.
But while he made a passing reference in his Jaguars piece to his other "various businesses", there's been a deafening silence on the Fulham website.
I can only assume that some sort of update is on its way. I hope that the reason it has been so long in the works is because the Khans and the club have been thinking about which practical solutions and solid proposals it will contain. Speaking as a PR man myself, I know that the world really doesn't need another corporate statement which condemns racism in theory, without saying what you're going to do about it in practice.
Cottage culture
Even if Fulham and its fans could do better on racism – so could so many other institutions and groups, of course – we should take pride in being in a good place already.
In my experience, it's very rare to hear racist abuse around the Cottage – although I hope any fans who have experienced otherwise will correct me. Away fans consistently talk about enjoying the trip to Fulham – the fact that you'll get a cheery welcome (at least until kick-off) is doubtless key to that. In Jean Tigana, we had a relative rarity; a black manager at the highest level. I remember seeing stats when we were in the Premier League showing we had the highest (albeit still low) proportion of female fans on matchdays. We've won awards for being well-behaved fans, and are sufficiently trusted to be safe, responsible bunch that we have a neutral section.
Embed from Getty Images
Tease us for being posh or quiet? Fine. But if you snigger at Fulham taking pride in not being violent and hostile, that's a pretty sad indictment of you. At our best, Fulham fans show that you can be passionate, love your club, care deeply about the game in front of you and make some noise, without throwing away your humanity and decency. We should be embrace that.
But we can't be complacent just because our Cottage is in (relatively) good order. Especially not with the growing trend for regimes with appalling human rights records – Russia and Qatar as world cup hosts, Saudi Arabia, Azerbaijan and others as direct or indirect club owners – to use football as a way of laundering its reputation. And add to that, the horrendous scenes of the so-called 'football' 'lads' congregating in London to start fights with the police last weekend.
Personally, I won't feel quite the same about my club until Khan apologises for his Trump donation. But – and I hope I speak for many other Fulham fans – a plan for how this club can be a leader in promoting equality and eradicating racism, will be another step in the right direction.