Rhys' Pieces: Championship Correlation
Written by Rhys Daly on 3rd April 2020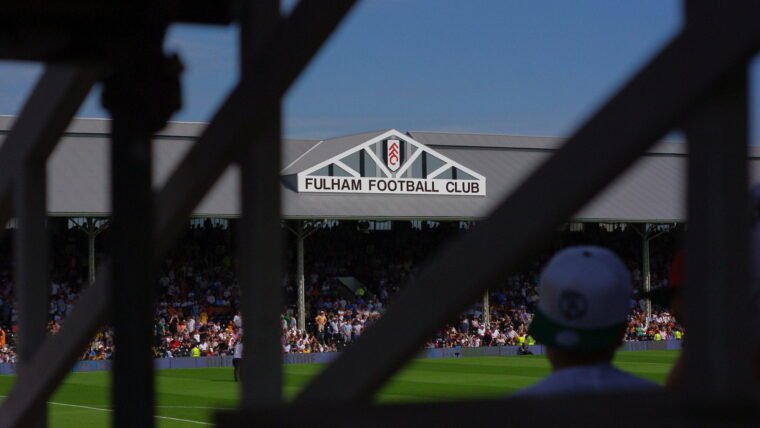 With Fulham's final nine games of this captivating Championship season thrown into limbo, Rhys Daly takes a look at how the current campaign compares to the White's previous four outings in the Second tier of English football.
2014/15 season
After a simply torrid start to Championship life in 2014, our first season in the second-tier since 2000/01, Felix Magath got the chop before the end of September.
Embed from Getty Images
Manager: Felix Magath / Kit Symonds
Bookies prediction: 4th
Position after 35 fixtures: 20th
League finish: 17th
The three-time Bundesliga winning boss saw his methods scoffed at by Fulham's ageing Premier League squad the previous season, with their younger successors left just as baffled and ineffective.
Jesse Joronen, Cameron Burgess, Chris David and Emerson Hyndman (remember them?) all started in the opening clash against Ipswich, with then-player Scott Parker and Ross McCormack struggling to set the tone for the inexperienced prospects in an unforgiving division.
Following Felix's departure, fan confidence in the team was at a significant low. However, following a run of four wins in his seven games as caretaker boss, the Hammersmith faithful were delighted in how Kit Symons had given them 'their Fulham back'. This prompted the Khans to employ him permanently at the end of October – then their 3rd managerial hire of a short tenancy.
A mixed end to the season included a run of just four wins in 21 fixtures, with the Welshman struggling to find the right balance with a midfield including both Bryan Ruiz and Sean Kavanagh. Memorable wins over both Blackpool and Middlesbrough helped to restore some faith, and lifted the sour mood over the Cottage ahead of Kit's first full pre-season.
2015/16 season
The aforementioned faith would only last until November of 2015, as an old fashioned merry-go-round began in the Riverside dugout.
Embed from Getty Images
Manager: Kit Symons / Slavisa Jokanovic
Bookies prediction: 18th
Position after 35 fixtures: 19th
League finish: 20th
Symons was dismissed after a rather disappointing 5-2 home capitulation to Birmingham, which followed a run of five wins in their opening 15 games.
Although the Whites sat 12th after that loss, which was an improvement on the previous campaign, the Khans clearly had loftier targets. Peter Grant, and then Stuart Gray, held the fort until Slavia Jokanovic stepped in two days after Christmas 2015 – joining from then-Champions League side Maccabi Tel Aviv.
In what was a poor start for the former Watford boss, Fulham won just twice in his first 13 games. With relegation a real possibility, a run of three victories against MK Dons, Preston and Cardiff in April ended any doubts that Fulham would drop down to the third tier of English football.
Although the last five games included a 5-0 bashing by Brighton and 3-0 capitulation against Brentford, cautious optimism and faith remained in Jokanovic ahead of what could be a busy summer.
2016/17 season
Although many tipped the Whites to struggle after Moussa Dembélé and Ross McCormack moved to Celtic and Aston Villa respectively, some truly inspired work in the transfer market dramatically changed Fulham's chances of success.
Embed from Getty Images
Manager: Slavisa Jokanovic
Bookies prediction: 10th
Position after 35 fixtures: 7th
League finish: 6th
The arrivals of Stefan Johansen, Kevin McDonald, Scott Malone, Sone Aluko, Denis Odoi, Neeskens Kebano and Floyd Ayité proved almost instantly effective, and were superbly supplemented by the loan additions of Tomáš Kalas, Lucas Piazon and (the controversial) Chris Martin.
A memorable win over title favourites Newcastle and their Champions League winning boss Rafa Benitez under the lights at Craven Cottage kicked off what would be a memorable season, with a mid-table core sandwiched between spells in the top six.
After an agonising 11 weeks in seventh place, five wins from our last six games fired Fulham into sixth – bringing the Premier League back into reach for the first time in 3 years. However, it seems in that run the squad ran out of steam at the most crucial stage of the season, losing to Reading over two legs courtesy of a very controversial Yann Kermorgant penalty.
However, it was clear that the side were moving in the right direction, and the next season was to be a very memorable one for all the right reasons.
2017/18 season
While there was plenty of optimism around the team Jokanovic was building in West London, spirits were quickly dampened. Only one win in the opening six games, and an indifferent festive period, meant Fulham found themselves in mid-table mediocrity. However, a historic run of 23 games unbeaten pushed the Whites to within two points of automatic promotion.
Embed from Getty Images
Manager: Slavisa Jokanovic
Bookies prediction: 2nd
Position after 35 fixtures: 4th
League finish: 3rd
The run included 18 wins, 11 clean sheets and 10 goals for Ryan Sessegnon. Fulham's golden boy coming of age on the wing, with the support of Cairney, McDonald and Johansen's midfield trio.
The arrival of Aleksandar Mitrović also deserves a special mention, the Serbian netting 12 times in his 17 Championship outings while providing a fine outlet during our second Play-off campaign in two years.
Despite losing away to Derby in the first leg of the semi-final, Sessegnon and Odoi found the net to cause a pitch invasion that wasn't to be ruined by a fall at the final hurdle.
That day at Wembley is quite simply the greatest in the club's domestic history, with Cairney sliding home from Sessegnon's pass to fire Fulham back to the promised land of the Premier League.
The day, which was the hottest of the year so far, saw at least 35,000 supporters descend on the national stadium – a day which will last long in the memory of the fans who walked down Wembley way.
2019/20 season
Although Fulham won three of their last five Premier League games under their former captain, there was plenty of scepticism among fans ahead of their return to the second tier.
Embed from Getty Images
Manager: Scott Parker
Bookies prediction: 4th
Position after 37 fixtures: 3rd
League finish: ?
Defeat at Barnsley on the opening day set the tone for what has been an inconsistent and frustrating season at times.
In fairness, this Fulham incarnation have seemed to develop a knack of winning when it really matters, including victories over Huddersfield, QPR and Leeds – and thanks to these victories we sit in a slightly-flattering 3rd place.
Super-Serb Mitrović has been the talisman in attack, with 23 goals, supported amicably by now-permanent signings Bobby Decordova-Reid, Michael Hector and Ivan Cavaleiro.
With Leeds and West Brom leading the race for promotion, it's been Parker's Fulham who have led the chasing pack since the turn of the year. Once boasting a gap of 12 points, the two sides are now just seven and six points clear.
The final nine games of the season have been thrown into doubt by the ongoing coronavirus pandemic, with some suggestions including the automatic promotion of the top two with the Whites missing out.
Whatever happens, Parker and his players have entertained with glimpses of the attacking brilliance the strength of the lineup would predict. However, they have been let down by consistency, with the dreaded counter-attack their downfall on multiple occasions.
In what is certain to be go down as the most difficult season of all-time for the Football League and the Premier League, the only thing that is certain is the return of the Fulham faithful in their relative droves when the Cottage reopens later this year.