FourFourDrew: Standing in the hall of fame
Written by Drew Heatley on 3rd March 2020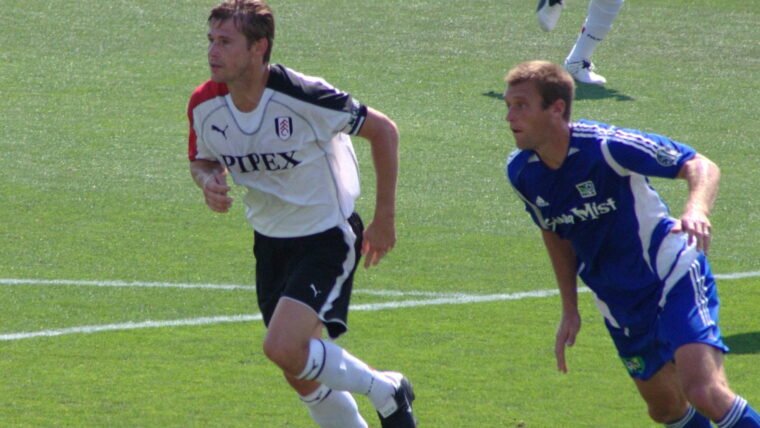 Drew Heatley says the "Forever Fulham" award should be looked at for what it is – celebrating what makes our club special.
George Cohen. Bobby Zamora. Ken Coton.
What do these three names have in common? They're all recipients of the "Forever Fulham" award.
I picked these guys because it shows the eclectic mix of inductees to our growing hall of fame. No one can have any argument about Cohen's inclusion; a one-club man, he won the damned World Cup while a Fulham player. Next to Johnny Haynes, he's untouchable.
Zamora? Decent during the Europa League season, but enduring a fractious relationship (to say the least) with Fulham fans during his four-year stay – and you'd probably call him forever West Ham before anything else.
Ken Coton wasn't even a Fulham player – but his camera lens has captured the most important moments in our history, and for that you'd be hard-pushed to criticise his inclusion.
I bring all this up because of the reaction to the decision to award Paul Trollope at our latest home game, against Preston. "Trollope was a hard-working pro whilst at Fulham, but to call him a forever Fulham player is a bit of a farce", says one fan. "It's made all the more bizarre having gone from Lee Clark and Brian McBride to Paul Trollope three days later", tweeted another.
Pauly two-titles
It raises an interesting question: what makes someone "deserving" to enter a hall of fame? For me, Trollope's worthy of inclusion on face value alone. He won two titles in his five-year stint in SW6. There aren't many players who can boast that on their Fulham CV. Bit-part player? Yes, but he contributed to the cause.
He played 20 times in the league as we won the Division Two title, and while he was limited to just 10 league appearances as we romped to the top flight under Jean Tigana, he played a mentoring role off the pitch – something he took seriously, as he told me in an interview for the club programme in 2018.
Embed from Getty Images
"Sometimes when you're in it, you can be a bit frustrated that you're not starting games or getting the time you wan", he said. "But as I got a little bit older and was looking towards the next stage of my career, that stage [under Tigana] played a big role. I think a lot of players would say the same."
Entry into the club
So, what makes a player "forever Fulham" in the eyes of the club? I spoke to Non-Executive Director, David Daly, who heads up the initiative and hands out the awards on the pitch at half-time.
"Any player who has played 100 games or more is eligible to receive a Forever Fulham award. Since becoming a Director I've committed to finding contact details for all players who are still living that have played 100 games or more for the Club. It's not easy, but we're making progress", he tells me.
Daly also shed some light on Trollope's inclusion. "Because of the promotion that Kevin Keegan's team achieved in 1999, we've tried to get some players from that team to come back as it's about 20 years (now 21) since that success.  That's how we chose Paul. We haven't been able to invite him before now as he was working as assistant to Chris Hughton at Brighton and therefore not available on match days."
The future
It seems simple – and logical – enough, then. As for the end game? It seems like some (really fitting) plans are afoot.
"We are discussing several options for how we honour our former players in the future and also how we can maintain a good and ongoing relationship with them, if this is something that they would like to have", Daly says. "Nothing is decided, but it is likely that something will happen in conjunction with the opening of the new Riverside Stand."
If and when we see a formalisation of the Forever Fulham hall of fame (for lack of a different name), it seems sensible that late players like Jimmy Hill, Bobby Robson and Haynes will be included. And that's great. But I don't think the concept is any less legitimate as it stands now.
Our great club is made up of contributions big and small from thousands of people on and off the Cottage pitch. And that's what makes this club so great. I see a hall of fame as a sort of patchwork quilt that faithfully represents the body it's been made for. So, for me, it's a case of so far, so good. Now, let's start a campaign to get Dom Betts in there…