Podcast: King Cairney's Cottage (Live at the Half Moon Putney)
9th May 2023
What an incredible game! Fulham continued their hot-streak over sides below them in the table, with a 5-3 win over a beleaguered and surely doomed Leicester City at Craven Cottage. In this episode, recorded in front of a studio audience at the Half Moon in Putney, we reflect on the win, and of course praise our lord and saviour Shane Duffy.
In part two, Reece Parkinson joins the panel to discuss his favourite memories as a Fulham fan, before they answer some questions from the audience. They also reflect on which moment of the season is the best of the bunch.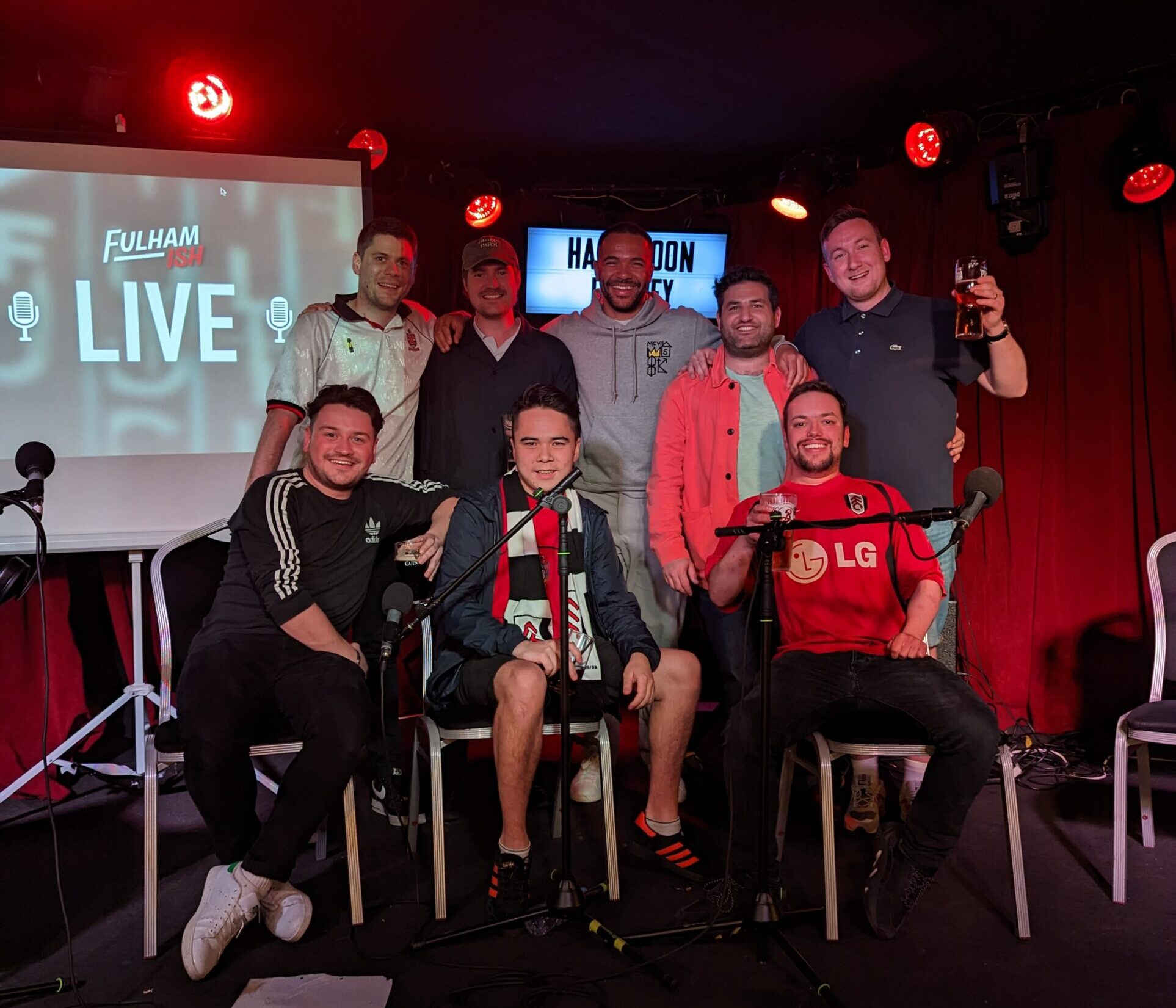 Part One Panel: Sammy James, Farrell Monk, Jack Collins, Cam Ramsey
Part Two Panel: George Cooper, Jack Kelly, Dom Betts, Reece Parkinson
Hosted by Sammy James with guests George Cooper, Jack J Collins, Farrell Monk, Cameron Ramsey, Dom Betts, and Jack Kelly.