Podcast: Season Awards, Marco's Style, Predictions Revisited
20th May 2022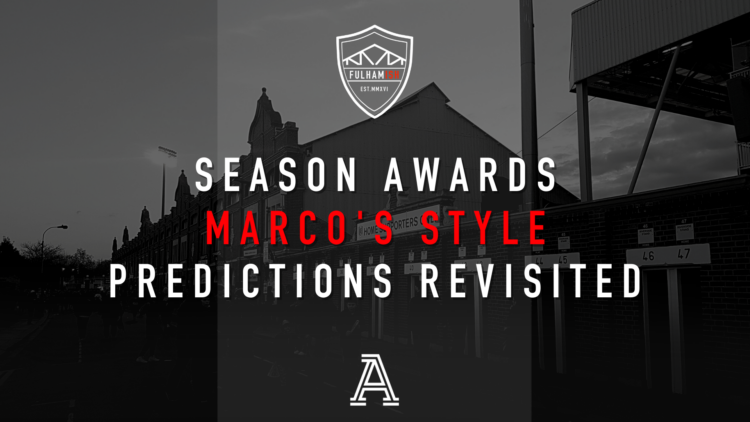 Whilst the Premier League and the play-offs continue, Fulham's summer break is well underway, which means it's time for us to hand out our end-of-season awards. With so many memorable matches and performances throughout the campaign, there was plenty to choose from.
In part two we look at the numbers behind Marco Silva's style-of-play, and we take a look-back at our summer predictions for Fulham and the Championship as a whole. As you might expect, there's a mixture of sublime and shocking when it comes to the takes we had.
Finally, we get a question asking us to review his combined promotion XI and the final "this'll catch on" submissions of the season.
Hosted by Sammy James with guests Jack J Collins, and Peter Rutzler.