Podcast: Blame The Horn (Live at the Half Moon Putney)
11th April 2022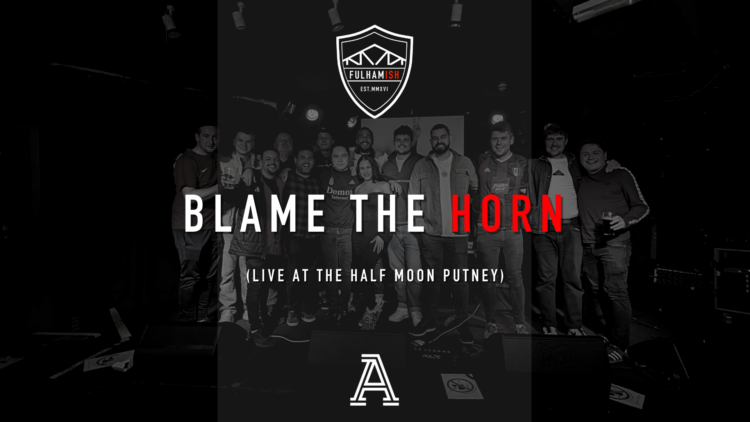 After a brilliant duo of away days at play-off chasing QPR and Middlesbrough, Fulham followed those up with an insipid 3-1 defeat to our new bogey team, Coventry City at Craven Cottage.
In the first part of a special live version of Fulhamish, Sammy, Dan, Drew and Peter dissect the game in front of a sold-out crowd at the Half Moon Putney.
Then in part two, George Cooper hosts a Q&A section with Izzy, Farrell and special guest Charlie Cooper. George gets some insight into Charlie's favourite FFC memories, before asking a range of questions including transfers, away days and best performances of the season.
Hosted by Sammy James with guests Dan Cooke, Drew Heatley, Peter Rutzler, George Cooper, Isabelle Barker, Farrell Monk, and Charlie Cooper.