Podcast: Basic Life Support, Fabio's Declaration, The Riverside
24th March 2022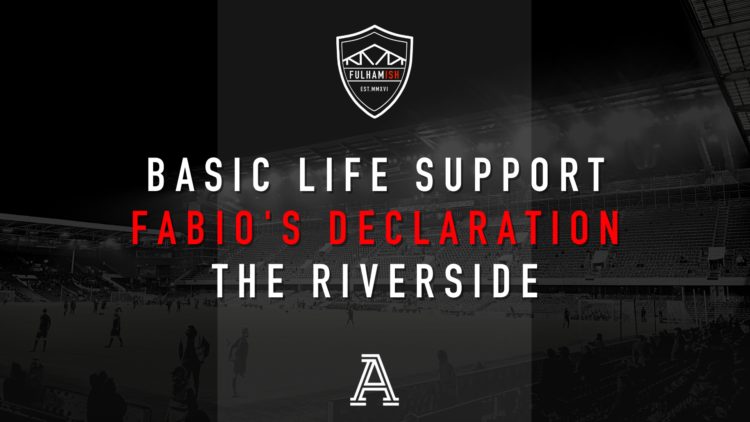 We start this international break special by speaking to Clare Parish, daughter of Paul Parish, whose passing after a cardiac arrest at the Blackpool game in January sent shockwaves through the Fulham fanbase.
Clare speaks to us about defibrillator awareness, about how they are not as difficult to use as you might think, and she talks about how she is hoping for Fulham to become the first #heartsafe club in the UK, by better signposting where life-saving equipment is located at Craven Cottage.
In part two, we briefly look ahead to the upcoming internationals for FFC players, before looking ahead to the opening of the new Riverside Stand. Peter talks us through why it has been delayed again, whilst Jack and Sammy discuss the steep £1000 price tag for a season ticket in the lower tier next season.
Finally, we have some more wonderful this'll catch on submissions.
PS: Tickets for Fulhamish Live at the Half Moon in Putney on Sunday 10th April after the Coventry City game are on sale now at tickets.halfmoon.co.uk
Hosted by Sammy James with guests Jack J Collins, and Peter Rutzler.