Podcast: Points-Per-Game, Mitro's Record, Huddersfield
17th February 2022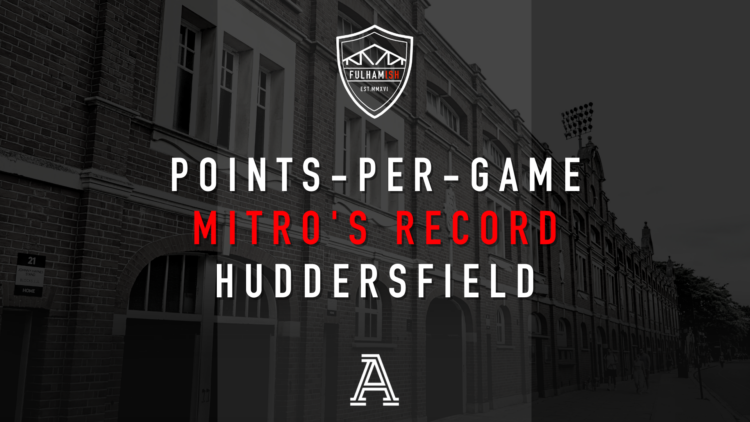 It may be foolish, but in today's episode we start by looking at the table situation for Marco Silva's team. With QPR and Blackburn dropping copious points recently, we analyse how many points-per-game Fulham actually need to secure that all important top two spot.
We also have a few other topics on the agenda, with Fulham's right-back situation under the microscope, as well as Mitrovic's quest to become the all-time highest scorer in the second-tier.
Also, there's some of your correspondence on away days and the next youth player to break through from the academy, before we finish with an excellent round of "this'll catch on", featuring Rihanna and the Isreali folk song, Hava Nagila.
See here for more information on the new Fulhamish Community.
Hosted by Sammy James with guests Jack J Collins, and Peter Rutzler.