Podcast: Deadline Day, Denis Odoi, Manchester City
3rd February 2022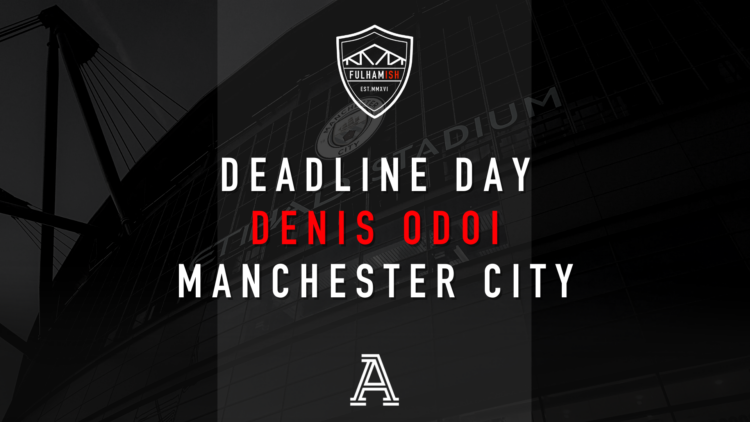 The first rule of Fulham on Transfer Deadline Day is that it's never quiet, the second rule is that you WILL be made to stay up past midnight.
We react to what was a sensational evening, as Fabio Carvalho's transfer to Liverpool fell through, three players departed on loan, Denis Odoi left for Club Brugges and Neco Williams arrived until the end of the season. We particularly take a moment to fondly reminisce about Denis' five-and-a-half years at Fulham, the definition of a cult hero.
Afterwards we briefly look back at Saturday's draw with Blackpool before looking ahead to Manchester City, a stern FA Cup 4th round test that poses Marco Silva with an interesting selection headache.
Finally, we have some fantastic Mitrovic scoring stats set in via email before playing some more chants in "this'll catch on", including ditties for Fabri and Rodrigo Muniz.
Hosted by with guests Malone Again! (Naturally), and .