Podcast: Festive Preview, U23s Discussion, Christmas Quiz
16th December 2021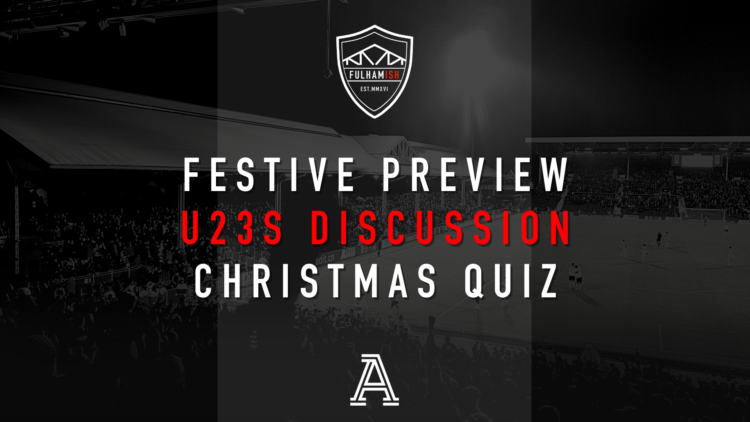 It's an epic episode today, full of Fulham Christmas cheer to brighten up these difficult days. First of all, we have a final word on our draw at Luton on Saturday, before previewing our festive fixtures (if they happen). We also take a look at some more of your chant suggestions in our 'This'll Catch On' segment.
In part two, Sammy chats to Peter Rutzler about Fulham's youth teams, in particular the U23s who have only lost one match this season and are packed full of potential stars. We ask what the future holds for some of the players in the team, and discuss the transition the U18s are currently going through.
Finally, it's Sammy versus Jack in the Fulham Quiz of the Year, written by Peter earlier this week on the Athletic. George Cooper comes on to be the quizmaster in this FFC battle royale. If you play along, let us know what your scores were!
Hosted by with guests , Malone Again! (Naturally), and Swarming The Bees.