Podcast: Pointless Hair Guitar
22nd March 2021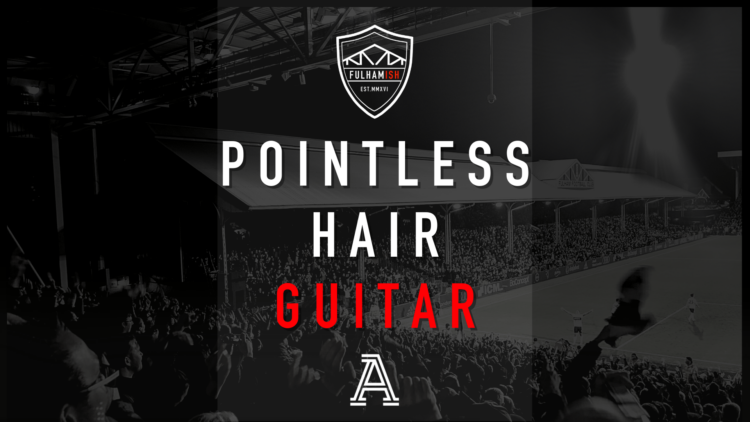 https://play.acast.com/s/1f6c8ce6-e1dd-49d9-a1b2-1902beeefe8b/c1bde15e-6ad4-11eb-be9f-eb32e7e97b23
A discussion on Friday night's defeat to Leeds at the Cottage, a real blow to Fulham's ambitions of staying in the Premier League. We look at what went wrong and whether we think the defensive mistakes we saw are the start of a trend?
We also discuss Newcastle's defeat at Brighton, which surely leaves the battle to stay up as a two-horse race. Also, we get the thoughts of Jack and Loz and Cam Ramsey, what it's like to blog about Fulham in the behind-closed-doors era.
Hosted by with guest Fulhamish Pod.