Podcast: Harvey Elliott Tribunal, Tony's Tweets and Everton Preview
12th February 2021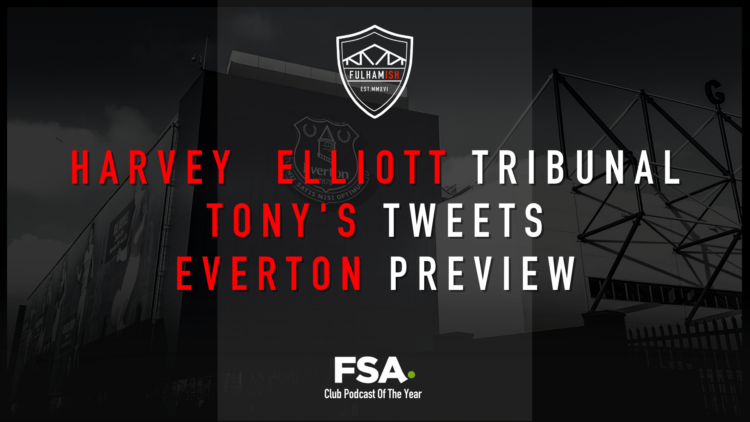 Sammy, Jack and Peter have the final word on our 0-0 draw against the Hammers, before taking a look at Sunday's trip to Goodison Park. Can Fulham take advantage of Everton's exertion during their 120 minute long thriller against Spurs on Wednesday night?
Then, we turn our attention to the news about Harvey Elliott's tribunal fee being settled at a reported £4.3million, plus a 20% sell-on fee. We discuss the morality of big clubs being able to take promising players from smaller clubs for comparatively low fees, whilst acknowledging of course, that this is something FFC have used to their advantage too.
We also discuss Tony Khan's latest tweets about how he wanted to sign Ivan Toney from Peterborough in the summer, but was constrained because of Financial Fair Play. Is it a good or bad thing when our Director of Football decides to be so candid on social media?
Finally, Dom has an opposition preview from the Everton camp with Thomas Robertson of The Toffee Blues.
Hosted by with guests Malone Again! (Naturally), and .