Podcast: Bobby's Queen's Vaccine 
11th January 2021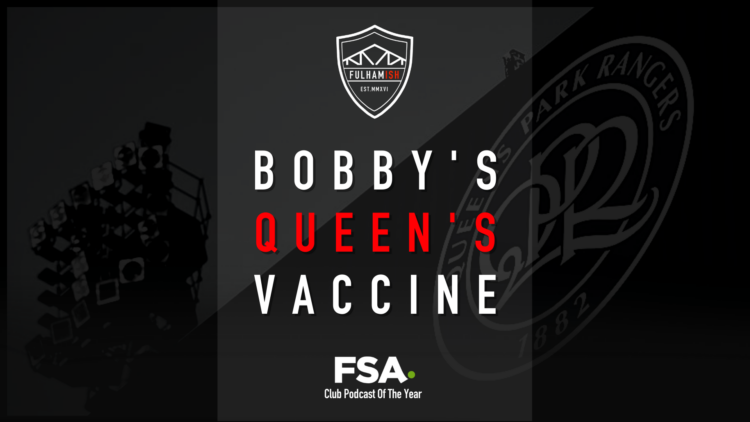 Fulham finally dispatched QPR in the FA Cup Third Round on Saturday, only needing 120 minutes to get the job done. The first 90 were a dreary affair down the road in Shepherd's Bush, with the predictions of a game that neither side really wanted to win proving themselves to be true.
But the introduction of Bobby De Cordova-Reid proved crucial, as his strike put Fulham ahead in extra time, with Neeskens Kebano wrapping up the tie just minutes later. We break down the game, looking at the players returning from injuries in particular, before addressing your questions – which mostly centred around trying to solve a problem like Ruben Loftus-Cheek, whose parent club we come up against next.
Speaking of that lot from down the road, they're up next. We take a quick look at how we'd set up for Walham Green coming to the Cottage, and how we can pay Frank Lampard back for years of pain by beating him on Friday night.
Hosted by with guests , , and .