Podcast: Covid Breaches, Decordova-Reid In-Depth and QPR Preview
7th January 2021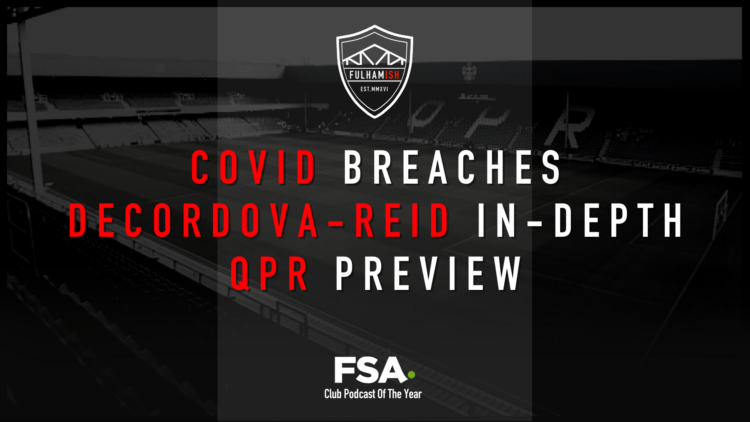 In today's podcast we discuss the latest situation at Fulham as The Whites aim to play an actual game of football for the first time in a fortnight against QPR following two postponements due to Covid-19 cases at the club.
We then move on to the Aleksandar Mitrović situation after pictures on social media allegedly showed him and Luka Milivojević breaking social distancing rules on New Year's Eve. We ask how Fulham should respond and whether football's authorities need to implement wider sanctions for players that are seen to break the rules.
Afterwards, we look at Bobby DeCordova-Reid, a player who is flourishing for Fulham in an unfamiliar right-sided wing-back role. This is following Peter's profile on him which you can read on the Athletic.
Finally, we preview the FA Cup match against near neighbours QPR. Dom speaks to Rangers fan and YouTuber James Allcott to get an opposition lowdown, before Sammy, Jack and Peter discuss the importance of the match, followed by who we'd like to see make Scott's starting XI.
Hosted by with guests , Malone Again! (Naturally), and .