Podcast: Fulhamish 300
4th January 2021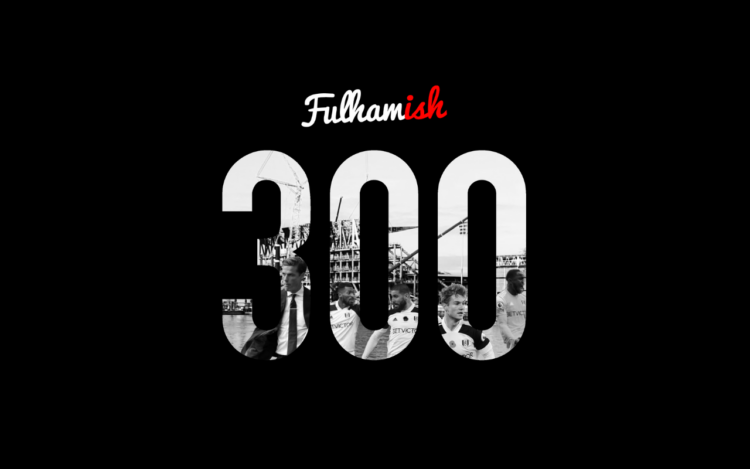 It's a three-ton for Fulhamish, and without any FFC games to discuss, we went very off-piste today, with a special podcast featuring the original podcast crew of Sammy, Jack, Dom, Ben and Farrell.
We discuss serious topics such as whether the cancelled Fulham games will be positive or negative and who we'd like to sign in January. We also take on slightly less serious topics like our favourite Fulham kits, whether Frank Lampard is fit to wash Scott Parker's brogues and our the best weird Fulham moments since we started the podcast in 2016.
Finally, we talk a bit about Fulhamish itself and try to hypothesise what Fulhamish might be discussing when episode 600 drops.
Hosted by with guests , , , and .