Podcast: Joachim's Back, Transfers Rated and Southampton Preview
23rd December 2020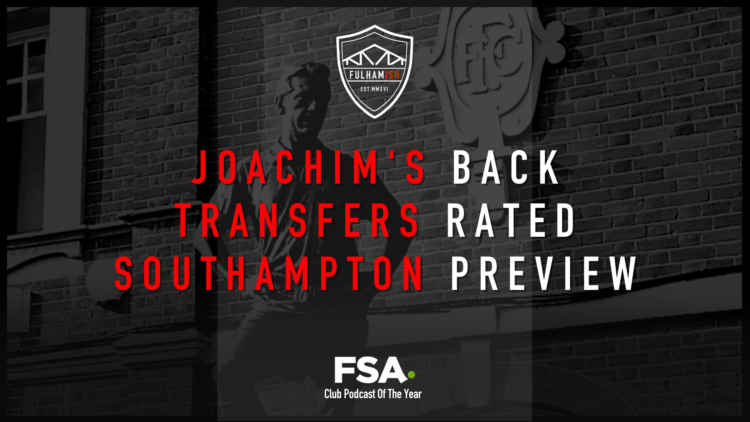 A final word on the draw at Newcastle, as Joachim Andersen's red card is rescinded following his penalty incident with Calum Wilson. We ask whether Fulham are showing VAR naivety and also whether our poor attacking record in the second half of matches are an issue to worry about?
Then, we look back at Fulham's summer 2020 transfers and review how we performed in the market after what was a difficult and contentious few weeks of activity. We then turn our eyes to the January transfer window, and the incomings and outgoings that we might see from Motspur Park.
Finally, we preview the Southampton game on Boxing Day with Southampton matchday magazine writer Sam Tighe.
Hosted by with guests , and Malone Again! (Naturally).