Podcast: Lads Showed Carragher
14th December 2020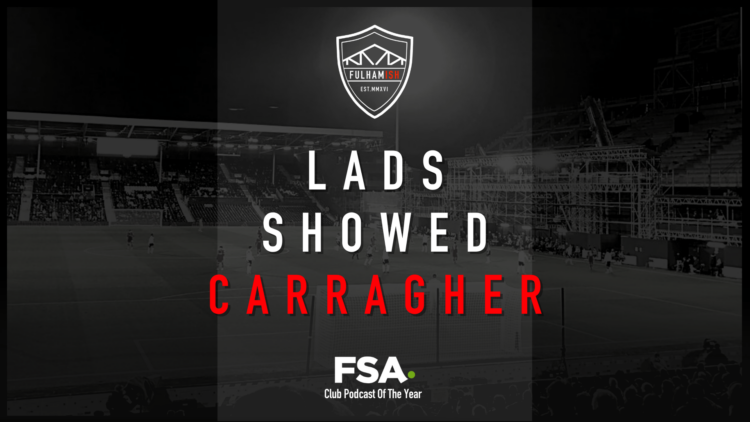 A full review of Sunday's 1-1 draw against Liverpool, as Fulham bossed the Premier League champions for the first half, and kept them largely at bay for the second. On the agenda was Mitrovic being left out of the squad, impressive performances by multiple players and of course, both penalty incidents.
We then take a look at your questions which centre around numerous parts of our team, including praise for Adarabayio, Aina and Decordova-Reid. We also mention Klopp's salty comments about Fulham's "long-ball" tactics.
Finally, we have a brief preview of Wednesday's match against Brighton, with Fulham able to leapfrog the Seagulls if they can claim three points.
Hosted by with guests Fulhamish Pod, , and .