Podcast: Points for Papa
1st December 2020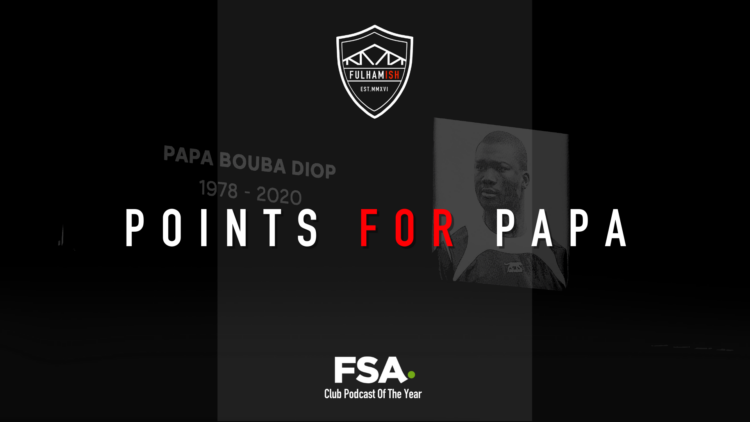 Jack, Coops, Drew & Guy look back at three huge points against Leicester City – a first and hard-earned away win for the season which took Fulham out of the relegation zone.
It wasn't pretty at times, but Scott Parker's charges pulled off a fox trap at the KP to bag ourselves a crucial victory. We examine the lineup and changes which propelled the Whites up the table and for once, can talk about a penalty converted to perfection.
Amidst the elation though is deep sadness. This week we lost a true gentleman of the game, and a Fulham cult hero, in Papa Bouba Diop, who passed away after a battle with illness at the age of just 42. There's time for some reflection of the big man, the goals he scored and the joy he brought to Fulham fans everywhere. Today's performance is one he would have been proud of, and it was a class gesture from Ademola Lookman to hold up his Senegal shirt after opening the scoring.
Fulham face City next and there's also a little look at what to expect from that game, as well as a glance ahead to the FA Cup 3rd Round, where tonight we learned that we'll be facing local rivals Queen's Park Rangers, as we get the Cup rolling in 2021.
Hosted by with guests Swarming The Bees, , and .