Podcast: Season So Far, The RLC Puzzle, International Whites
13th November 2020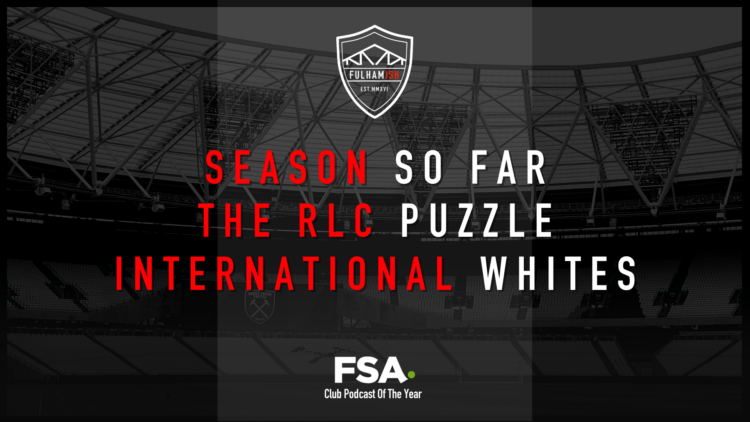 Jack and Peter sit down to discuss Fulham's Premier League start, with eight games gone and a lot of lessons learned; before taking a glance at how it's imperative to keep up improved performances over the next four games against difficult opposition.
The midfield has been a plus point in recent weeks, but how do you bring in Ruben Loftus-Cheek – perhaps Fulham's best player on paper – and make use of him if we're going to see Fulham kick on against tougher opposition to come. There's also some praise for Bobby De Cordova-Reid, our 'Swiss Army Knife' who's bringing more to the side than just some stability on the right.
Finally, we round things off with a look at our lads on international duty, and where the most interesting performances are if you want to keep an eye on the International Whites.
Hosted by with guest Malone Again! (Naturally).