Podcast: Big Picture, PPV and Sheffield United Preview
14th October 2020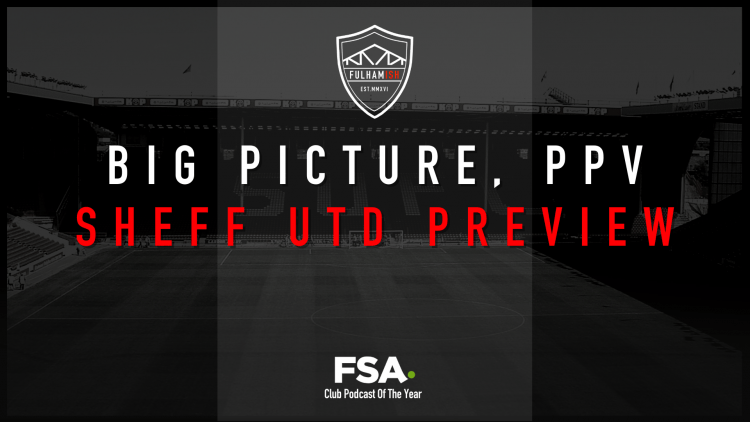 In this episode, we discuss all the ramifications from the leaking of project "Big Picture" and the Premier League's new £14.95 PPV charge to watch matches that aren't scheduled by either Sky, BT or Amazon.
Also, we look ahead to Sunday's trip to Bramall Lane, as Fulham face fellow pointless side Sheffield United.
Hosted by with guests , , and Five Star Fulham.