Podcast: Magic To Tragic
2nd October 2020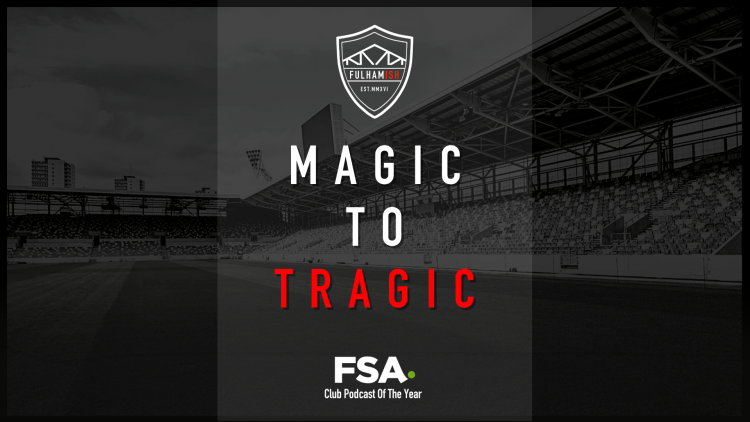 It may only be the Carabao Cup, it may not pale into significance compared to Wembley, but Thursday's match against Brentford was humiliating at best, as Fulham fell apart at their new ground. We dissect the game, and look at the shambles surrounding FFC right now.
On the agenda is Fulham's apparent lack of coaching, a transfer policy that is in ruins and a state of the club which is in disarray. We try and stay as positive as we can, but it's hard to find that optimism when things look so bleak for the season ahead.
Also, we preview the trip to Wolves on Sunday, and speak to Dave Azzopardi from Talking Wolves all about how things are shaping up in the opposition camp.
Hosted by with guests , and .