Podcast: Three Gun Salute
13th September 2020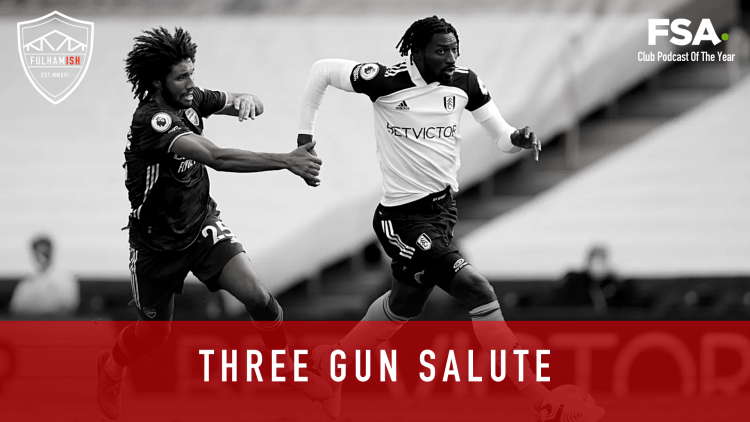 Back in the Premier League, but it was far from an ideal start. In today's episode we look back at Fulham's 3-0 defeat to Arsenal in the Premier League's opening match. We ask if Scott was correct to stick with trusted players in the starting XI, what we do about the centre-back situation, and what positives we can take from a difficult afternoon.
In part two, we look ahead to Wednesday's match at Ipswich, before answering your questions, which includes a debate over what Chinese meal Scott Parker had for dinner on Saturday night.
Hosted by with guests , and Embed Code.