Podcast: Tek Like Onomah
5th July 2020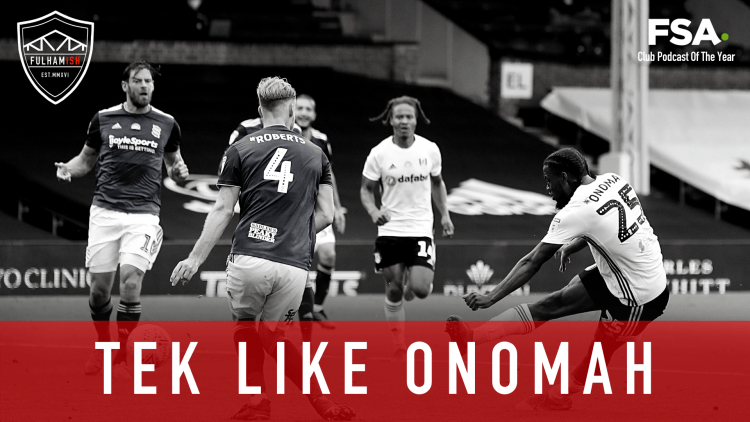 It may have been one of the most boring Fulham games of all time, but little did it matter when Josh Onomah stepped up in the 95th minute to secure FFC a big 3 points at the Cottage.
We look back at the talking points from the game including why Fulham are so ponderous, what has happened to Michael Hector and whether Josh Onomah should replace Harry Arter in the starting XI. We also answer your questions, and preview Tuesday's game against play-off hopefuls Nottingham Forest.
Hosted by with guests , , and Fulhamish Pod.