Podcast: Stoke Preview + Gordon Davies Chat (Xtra)
17th October 2019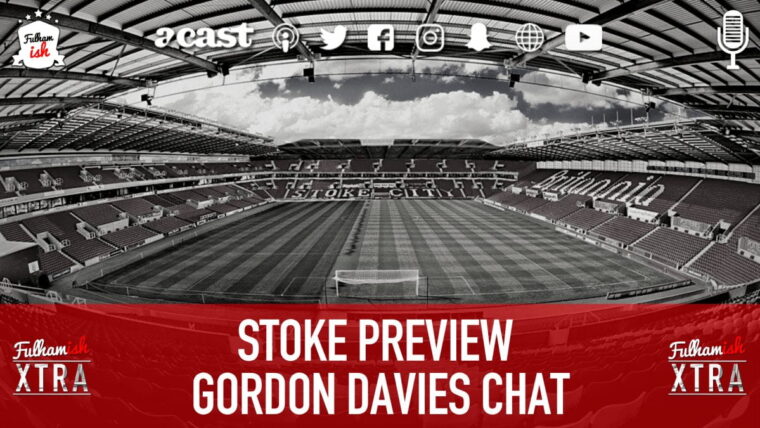 The October international break is coming to a close, and that means the return of club football, with Fulham travelling up to the Bet365 Stadium to face a Stoke City side who unexpectedly find themselves bottom of the Championship with just one win so far.
In this episode we analyse Saturday's game, which is unlikely to be as easy as it may first seem on paper. We get the opposition view from David Cowlishaw of the Wizards of Drivel podcast.
Then, we speak to Fulham's record goalscorer Gordon Davies. He gives us his opinion on Fulham's performances so far this season, and looks at where he think FFC could end up come the end of the season.
This episode of Fulhamish is partnered with The Terrace, where you can buy official retro FFC merch. For 10% off your order, use the discount code FULHAMISH.