Mitrovic loves Fulham – how much do we love him back?
Written by Rhys Daly on 17th February 2021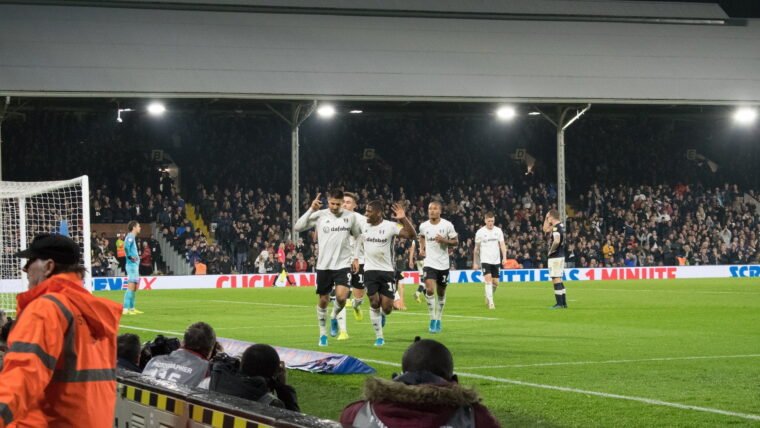 Mitrovic has been a shadow of his former self for much of this season – but there is plenty more to come, as Rhys explains.
Aleksander Mitrovic has been forced into another spell on the sidelines during what has been the worst season of his professional career – and he needs support from Fulham fans more than ever before having delivered when it matters most in the past.
For various reasons, it's not often that a Fulham player has the potential to become a club legend, but Mitrovic represents a golden chance of a true Craven Cottage great that cannot be missed.
Flawless beginnings
The Serbian was crying out for a new spiritual home after his ill-fated time at Newcastle, and in Fulham he found a place he'd be loved.
Embed from Getty Images
His 12 goals in 17 Championship loan appearances gave Tom Cairney the tools to send us back to the Premier League, and despite the immediate relegation, his 11 goals that campaign were a rare shining light.
Last time out, Mitrovic was at his clinical best in front of goal. His 26 goals handed him the Golden Boot, a strike every 130 minutes across a gruelling season in which he carried Scott Parker's men over the line.
Recent struggles
Following his brace against Leeds on matchday two in September, Mitrovic has gone 16 league fixtures without a goal, his worst period in a Fulham shirt.
Although it's clear that the attributes of Mitrovic were not best suited to Scott Parker's system of wingbacks and very mobile forwards, the switch to a back four offered a glimpse of hope for the striker, who impressed as a creator with two assists against West Brom. 
Embed from Getty Images
His positive test for COVID-19 has offered another yet hurdle for the Championship king to overcome, but it's important to remember that Mitro isn't going nowhere anytime soon.
Still only 26, the Serbian has now made 120 appearances for the Fulham and scored 52 goals, as well as being the key player in two separate promotions to the Premier League.
With three full seasons remaining on his current contract and an undying love for both Craven Cottage and those who fill it, there's plenty to keep Mitrovic in west London despite his recent struggles.
Let's love our legend
It's not the first time I've rehashed quotes from previous summers, but having a player at Fulham that has a very real chance of becoming a club legend still feels somewhat alien.
Embed from Getty Images
Icons are usually built from boyhood fans of the respective team, but the way that Mitrovic has been outspoken about his love for Fulham is almost unprecedented during my 20 years of fandom.
There has been some necessary debate about Mitro's actions during this most recent lockdown, but a little support might go a long way in bridging the gap until the forward can be reunited with his beloved fans at Craven Cottage.
Times have been tough for our Serbian powerhouse in recent months, but with just a love, the fire can be rekindled.