What should our January transfer window look like?
Written by Dan Cooke on 16th December 2021
Dan gives his thoughts on whether we should dip our toes into the choppy waters of the January transfer window.
I don't think anyone needs reminding (but it's always nice to write it) that we're top of the league. Have we been perfect? Of course not, but we've been bloody good. This run of four draws has led to some uncertainty trickling its way through the fan base; despite this, we still sit five points clear of West Brom, effectively six points with our ludicrous goal difference.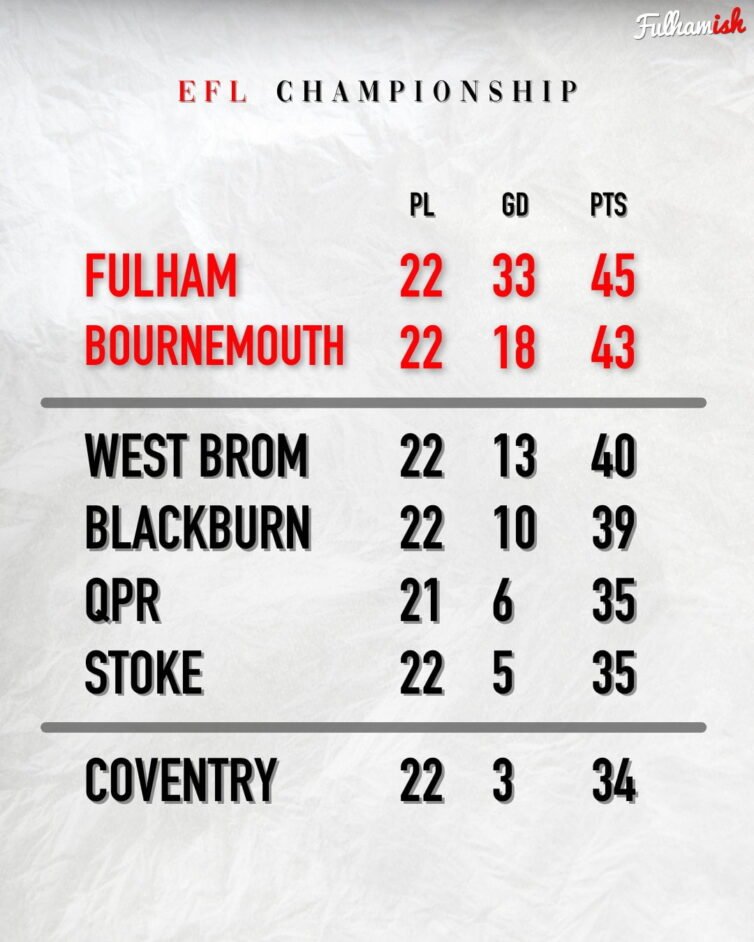 I've watched a lot of Championship football this season, and I will say, with confidence, that we are the best team in this league. We have players in our squad who can't buy a minute for us, but would comfortably slot into 90% of the other teams in the second tier. Couple this with the best manager in the division, it's no surprise that 23 teams are nursing stiff necks from looking up at us.
So, what do we do in January?
Embed from Getty Images
Before answering this, I want to give my view of what I think the January window is there for. The summer transfer window is where you do your core business, you build your squad in order to achieve your ambitions. The January window is there if it's all gone tits up.
The first month of the year will see teams who can't put the ball in the net try and find a striker who will change their season (Kostas Mitroglou anyone?). Leaky defences will try to find the plug that will see them chain together some clean sheets (Michael Turner? Havard Nordtveit? Can I tempt anyone for a Johnny Heitinga?).
If the summer transfer window is a five-course, Michelin starred dinner, the January window is the 3am kebab. You need something that will do a job and see you make it home. Sometimes, that kebab will be one of the best things you've ever tasted; sometimes you find an Aleksandar Mitrović, or a Brede Hangeland. But most of the time it's an entirely forgettable, and often embarrassingly regrettable, like Lazar Marković.
This season, unlike many that have preceded it, we are not desperate. When everyone is fully fit, we have such a nicely balanced squad, more than good enough to see us finish comfortably inside the holy grail that is the top two.
In an ideal world, yes we probably need another winger who can make an impact off the bench. Maybe Rodrigo Muniz isn't ready to be Mitro's understudy, and we know that Tim Ream is probably on his farewell tour. However, for a team that is already strong enough to win this league, why should we bring someone in who "will do a job", only to see them cast aside when we hit the big time.
Plan plan plan
This is where Fulham have faltered most years under Tony Khan as Director of Football. This is not a pop at him, as I'm sure we can agree that every season in recent memory, our squad has been in desperate need of mid-season additions. But this year we are not.
This year, we don't need to look for short-term fixes; now is the time for us to look forward. Our previous two promotion seasons under the Khans have been shrouded in uncertainty. Not until the final whistle was blown at Wembley have we known that we would be playing top-flight football. It's not until then that we've known what calibre of player we're looking for and which players we should look to keep and which should go.
I know, those within the club know and even Steven Graham in Snatch knows, that we've got the minerals to win this league. This window should be researching and tapping up players that we believe can help drive a successful Premier League campaign.
The impact that the additional four goals a backup striker would bring pale in comparison to getting the right partner to replace Tim Ream and play alongside Tosin next season.
The summer of 2022 need not be a frenzied panic, scrambling for players. We have the opportunity to make it an efficient, pre-planned success, something that we haven't had the past two attempts, and is absolutely why we've started so poorly both times.
Africa Cup of Nations
Embed from Getty Images
NB: Recent events have put the tournament in doubt, but the following is written on the assumption that it does go ahead.
There is one thing that puts my stance in doubt: as Jürgen Klopp put it, a "little tournament in Africa". Jean Michaël Seri has been exceptional this season; he's been our midfield metronome. At the core of everything that we do in possession is Seri's ability to run the middle third of the pitch.
The prospect of losing him to AFCON for an extended period of time is concerning. Some of you may think that we need to use the window to find a temporary replacement. I disagree, for two reasons.
We can't feasibly find a player of his class who would be willing to act as a month-long replacement, only to then disappear into the wilderness once Seri returns.

We have the squad depth to handle this. Tom Cairney has put in some great performances since his return, and if anything I think it's a great chance for him to get an extended run in the starting XI; as we saw against Luton (and in the Premier League), there may not be space for both him and Seri in the same side. Beyond Cairney, we've been reassured that Nathaniel Chalobah is getting closer to full fitness, perfect timing for a man who has shown glimpses of quality in his fleeting appearances. Finally, Tyrese Francois is making his way back from injury; a player we all had high hopes for after he started the first game against Middlesbrough. Having fallen out of favour, then getting injured, this could be a great opportunity for the youngster to make a statement.
Just enjoy it
I have already braced myself for the comments that I'm being complacent, overly optimistic, that any sign of this sort of complacency will see us drop out of the automatic positions. To those people I say, relax – we're gravy.
I have full confidence in this squad, our manager and his staff. As Fulham fans, we're not used to sitting top of a league – embrace it. Don't spend this season worrying about whether we'll go up, spend it enjoying watching a team that plays gorgeous football. We have a striker who makes Ivan Toney look like Eddie Johnson, a starman playing on the right and Slovakia's finest in goal. We're very good.
So let's get this right, let's be ambitious. Come May I'm confident we'll be a promoted side, so we should plan for that, to be ready for the one thing that has eluded us twice in four years: survival.