Flat Fulham need a conductor to find the spark
Written by Ben Jarman on 8th February 2021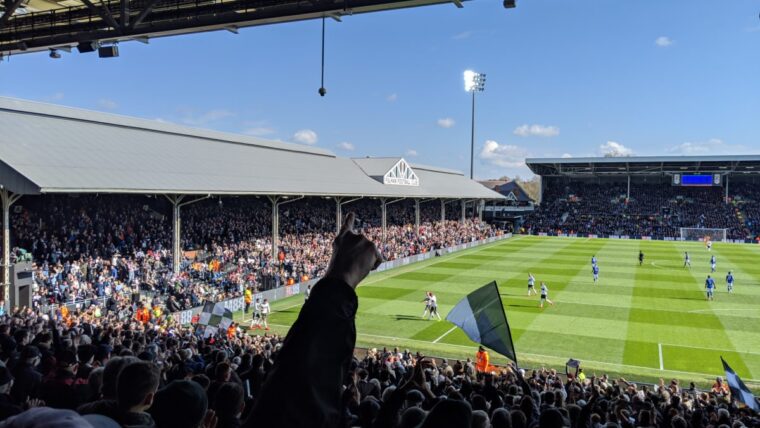 Ben looks at how a few small tweaks could make a big impact.
Games are running out quickly for our beloved Fulham, where if the tide seemed to have been turning a few weeks ago, it's seemingly stuck on the edge of the bay struggling to make the journey to shore. The Whites are drawing more than Bob Ross at the moment, but we can't turn these stalemates in to wins.
Embed from Getty Images
A few days ago Louis published this article putting a case together for a change of formation at Fulham. And, with a lot of excellent points too, it's definitely worth a read if you haven't already. I do, however, feel like the current formation for Fulham – whether listed as a three or five at the back – could work with a tweak or two.
Embed from Getty Images
The defensive dynamic
So, let's start at the back. Naturally, with another body in our defence we've conceded fewer goals, which is a huge positive. Fulham's GD of -14 is hardly impressive, but is a handful of goals better than those below and marginally behind those above, and has stabilised. The Whites hadn't lost by more than two goals since 5 December (Manchester City), before losing to Leicester. But, on the counter we need to do more. Antonee Robinson has been a revelation, but desperately needs to start weighing in with assists and improved delivery. He does create goal-scoring chances, but the end product needs to improve.
Both Tosin and, in particular, Joachim Andersen are progressive, positive passers. So often Andersen has stepped in to midfield to begin attacks with his great range of distribution. Tosin is wonderful at passing through the lines. And this is the first change; I'd like to see Fulham utilise their wing-backs more. Robinson often has buckets of space to run in to and isn't slow. On a transition-based game his speed can put the opposition on the back foot quickly, but he's often ignored. On the right, the delivery of Kenny Tete is not to be sniffed at, and often we'll try to overload this side which leaves nobody in the box to benefit from that quality. We need another central threat to reap the rewards of the changes. And that's the next tweak.
Embed from Getty Images
Midfield management
In the middle, we have relied on a two-man midfield to battle away against teams that often use three to counter that move. Often this means that the influence of Anguissa is severely limited and he's overrun regularly. This two-man operation in the heart of the midfield also leads to a compartmentalising of the team. Space opens up between the lines as the midfield is pushed further back under the weight of pressure. West Brom, Brighton and Chelsea all put an extra man in midfield to create a mismatch, throttling our influence on the game. A bye product of this is that possession is harder to retain when recycling or transitioning up the pitch. What we need is a "conductor" to establish a foothold in the trenches.
Some may argue that a traditional number 10 is being driven out of the English game, which is in large part true. However, the distinct feel is that Fulham need an influence on the game in a positive sense. The Spanish use the phrase "La Pausa" – a player that can take half a second to create, to be a calming influence in the chaos. Scott Parker's team need this; all too often possession breaks down as a result of attacking influences receiving the ball in isolated areas, such as wide channels or pockets. Transition is so important in the Premier League, hitting all thirds of the pitch so imperative to creating chances and scoring goals, but we don't do this well. RLC did this well at times in the West Ham tilt, and we benefited from it. Tom Cairney is the obvious choice here, and even on one leg could provide an influence in picking a better pass, or the composure to hold that ball – especially with very little defensive responsibility.
Embed from Getty Images
A more centralised influence could mean that runs in behind are less common, but this isn't a common trait in the team. It does, however, mean that the influence of Tete and Robinson can be felt more, and certainly means that the central striking option can focus on staying in an area that provides a better chance to finish and chances created.
Either way, we need to develop a killer instinct in order to stay in this league. Staying in games on an individual basis is good progress, but retaining Premier League status is the overall goal and this small tweak could be the first step to that goal.