Five Thoughts: Fulham 2-0 Cardiff City
Written by Drew Heatley on 13th July 2020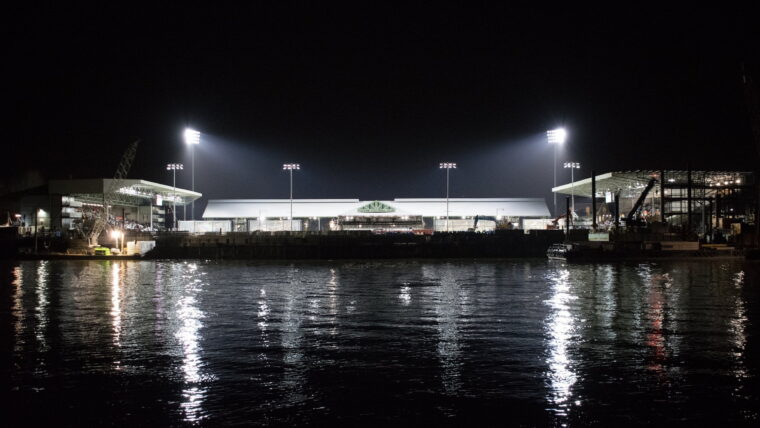 With Cam indisposed this weekend, Drew Heatley has slipped into his Total 90s to run the rule over Friday night's victory.
What an enjoyable Friday night. I sat there, KFC bucket in hand, as Mitro dispatched a hell of a pen into the top-right corner and marvelled as Johansen and Onomah stunned the Bluebirds defence to make it two. It got me thinkin' – about five things, actually…
Parker's penchant for three points
Four on the trot. Lovely, isn't it? Equalling our best run of the season, we're left to rue what might've been if he hadn't capitulated against Brentford and folded against Leeds. And we bloody love a Friday night match. It was our sixth win from eight Friday night games home and away this, leaving us to all enjoy our weekends in peace (unless you play fantasy football or have an acca on, of course).
Onomah's ongoing awesomeness
Embed from Getty Images
Josh bagged his second goal in three games on Friday, continuing a wonderful resurgence in form. But his contributions have been about more than goals. I'm guilty of looking at Onomah through the same lens I did at the beginning of the season. I saw him as a more defensively minded midfielder who wasn't capable of taking a game by the scruff of the neck and changing it. But as Ben so eloquently put over the weekend, Josh's renaissance shouldn't come as a surprise – the ingredients have always been there.
Can Cairney come back?
The centre of our midfield might be comprised of just three cogs, but getting the balance right between them hasn't always been easy. Josh slipped into Cairney's boots on Friday, in front of Arter and Reed. It begs the question: will our captain return to the starting XI when he's fit? Accommodating both Cairney and Onomah would be tough; pairing players with TC has proved tricky in the past (Jean-Michael Seri, anyone?), but it's likely Arter would prove the casualty. And that would skew the balance once more. A nice headache to have? Perhaps not at this stage in the season.
Terrific two-goal triumph
Embed from Getty Images
That was only our sixth win by more than a goal out of our previous 22 triumphs. They say 2-0 is the most dangerous scoreline? Cobblers. Watching the game play out of Friday was unusually calming compared to the nervy final few minutes at the City Ground on Tuesday. It typifies the workman-like nature of Parker's Fulham – just don't ask us to come from behind…
Sixth (at least) secured
Beating the Bluebirds means we're guaranteed a spot in the strangest Championship play-offs ever. Does home advantage make a difference in the second leg with no fans? Could we possibly do it on a warm Tuesday night at Wembley? Some, if not all, these questions will now be answered. And we could well face Cardiff in the semis or the final, so like our game against Forest, it was a handy dress rehearsal. One thing's for certain: momentum is everything, so Friday's three points are among the most important so far this season.