Tek Like Onomah – The Resurgence Of Josh
Written by Ben Jarman on 11th July 2020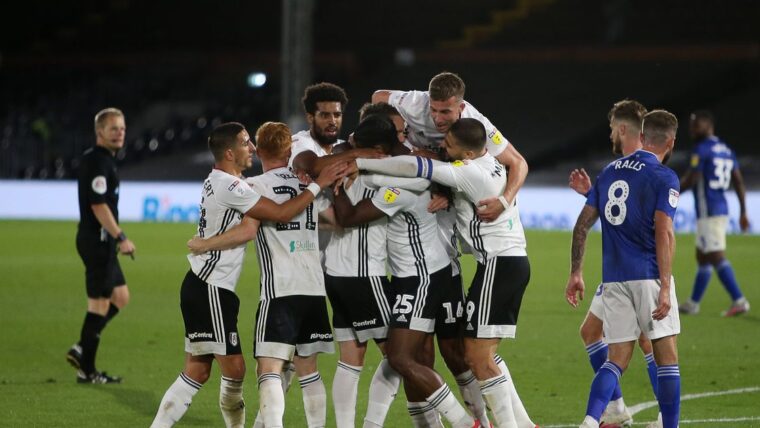 There was a time when the inclusion of Josh Onomah on the team-sheet bought figurative groans to Twitter, and anguish to Craven Cottage. But, eleven months on from his arrival the midfielders inclusion on the team-sheet is met with unanimous approval from all areas.
Being a supposed "makeweight" in the deal for Fulham golden-boy Ryan Sessegnon certainly counted against Josh at the beginning of his career in SW6. The perception was that Onomah was a textbook Daniel Levy "sweetener" in the deal for Sessegnon, in order to push it over the line. And, that Josh only joined the Whites because he was a player that Parker knew. Whilst that certainly helped his cause it definitely did not do his ability any justice.
Embed from Getty Images
Yes, the start of his career in a white shirt was slow. He looked lethargic, nonathletic and, frankly, half-asleep throughout the course of his early appearances. Lets not forget, though, that Onomah arrived off the back of an injury-riddled season with Sheffield Wednesday and a patchy pre-season with Tottenham – it makes sense that it took a while for the rust the be shaken off.
The potential was always there for this move to work out for Fulham, and now many months down the line Onomah has become an integral part of the midfield. Looking back to the start of his journey as a footballer there are nods to the player that Fulham now have on their books even through the early stages: U20 World Cup Winner, U17 European Champion, links to Hoffenheim and Borussia Mönchengladbach as recently as this summer and of course the plaudits from Mauricio Pochettino. In hindsight, Onomah wasn't a "makeweight" he was a talent that had lost his way through injury and a series of ill-suited loans.
Embed from Getty Images
November and December saw Fulham's form uptick, taking five wins and a draw from nine outings, and it was at this point that Onomah began to cement his place in the team averaging 83 minutes across this stretch. From November until lock-down in March, Onomah played less than 80 minutes on one occasion, and scored the winning goal against Leeds in a hard-fought win. The signs were there that the ex-Tottenham man was to be an integral part of Scott Parker's side.
The real revelation though, has come in the four game winning streak after the resumption of the Championship. Although recording outings of 20 and 30 minutes against QPR and Birmingham respectively, a goal and an assist were registered. More importantly, though, the main upside to his inclusion was increased speed of passing through the middle and attacking third and, finally, creating a focal point for Fulham that wasn't Aleksandar Mitrovic.
Embed from Getty Images
It had become strikingly obvious that Fulham needed some attacking impetus, as their possession based game had become stale, turgid and one-dimensional. Onomah's presence bought a sharpness of mind, faster distribution of the ball and an advanced attacking threat. His inclusion as a result of Tom Cairney's absence has transformed the pressing game of Fulham. Bringing the team further up the pitch, winning possession back in dangerous areas whilst also cleaning up in deeper positions, something that Cairney struggles to do. It is also worth noting that Fulham's ball retention in advanced areas has grown too, as Onomah offers a physical presence and focal point in the number 10 role, whereas Cairney almost exclusively finds himself in a no-mans-land between the 6-8, leaving a huge gap in the middle of the pitch.
It's this presence that has bought more balance to the midfield, that ability to carry the ball through thirds and increase the transition speed. Onomah's role effectively knits together two thirds of the pitch, bringing in wingers that were isolated, and including full-backs that can overload wide areas. His excellent touch and finish against Cardiff gave us a glimpse of the attacking instinct he was lauded for at Spurs and Aston Villa. Whilst perhaps not the most eye-catching midfielder, and nothing like the silky-smooth technicians like Cairney, Onomah's worth is equally as heavy in this system.
Whilst it has been an uphill battle for Josh through large parts of his Fulham career, it's delighting to finally see his potential being fulfilled in the heart of the midfield. His gritty, fast-paced style how given Fulham a balance, a new dimension and more, importantly, a growing army of fans. Long may it continue.