Phew. Another transfer deadline has been and gone, another day of Tony Khan wheelin' and dealin' is over. After a long evening, it seems everything has finally sorted itself out. Our prodigal son has left us, but in Sess's place comes 3 new names. The Fulhamish team have pulled together some quick thoughts on the incomings, to give a flavour of what we can expect to see!
Bobby Decordova-Reid
This one was out of left-field. After just one season in Wales, Bobby Decordova-Reid arrives in SW6 following reports of a bust-up with Cardiff boss Neil Warnock. Reid could only score five in a struggling Bluebirds side last year, in a season that saw him switch between attacking midfield and out-and-out forward.
However, when you look at his breakout season in the Championship in 2017/18, you can see why we've brought him in. 19 goals as part of a top two with Famara Diédhiou in a Bristol City side that didn't even make the play-offs. Hopefully being best chums with Joe Bryan will help him hit the ground running. Now we just need to see how the hell we're going to fit him in among our attacking options.
Josh Onomah
So, in the end it was one of our own for one of their own. Under-17 World Cup winner Josh Onomah arrives in SW6 with just 13 Spurs appearances under his belt, but with crucially nearly 50 Championship run-outs at just 22.
He provides strength in depth in midfield, having played across the centre of the park for Aston Villa in 2017/18, though he played the majority of his games as an attacking midfielder as Villa eventually lost to the Whites at Wembley. Onomah's spell at Sheffield Wednesday last season was slightly less impressive, making just 14 league appearances in a side that finished 12th. But there's no denying he's got a tremendous upside – and recruiting him alongside £25m seems a fair trade for a Fulham hero with just a year left on his contract.
AJ Tracey's given him props for his skills – and if that's not endorsement enough in 2019 for you youngsters, I don't know what is.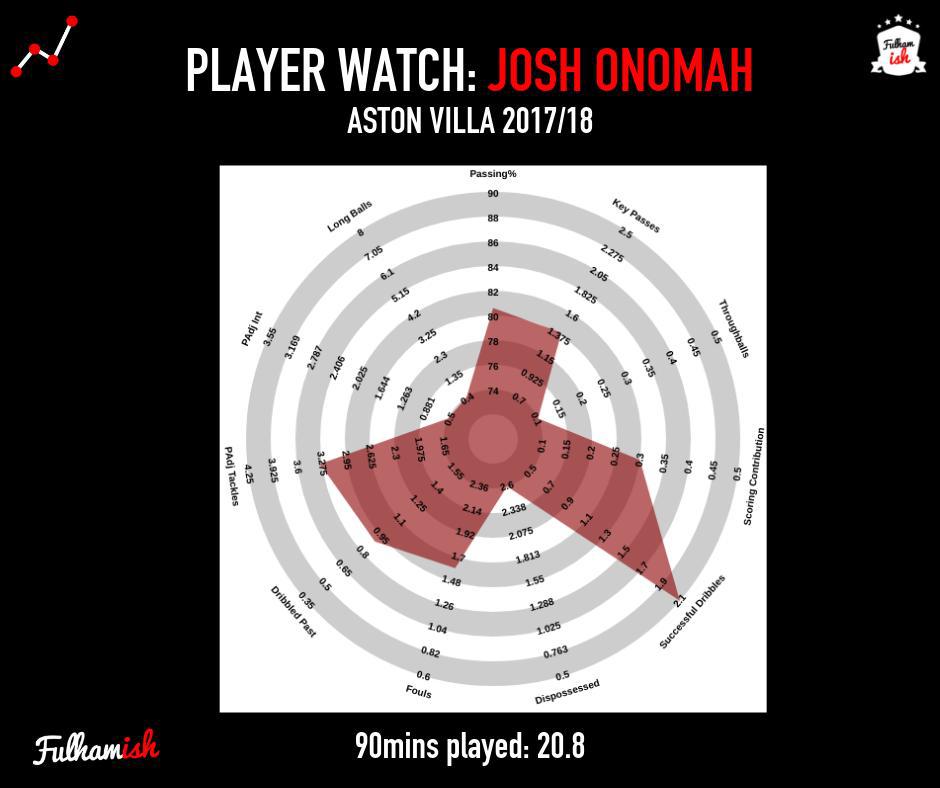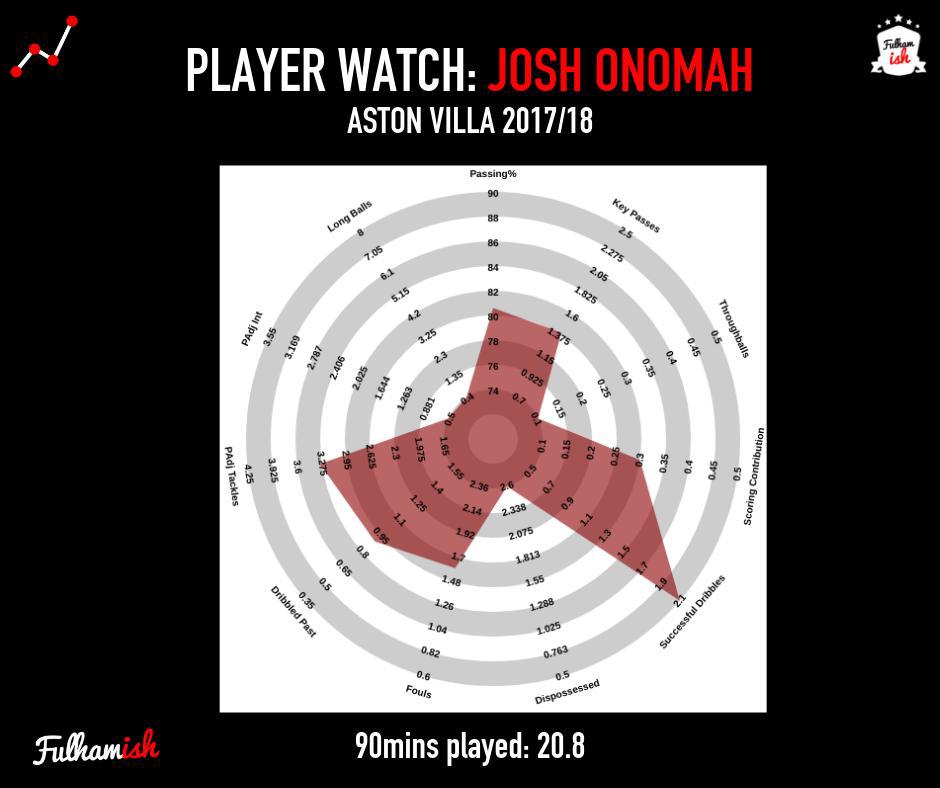 From Spurs fan David Domb on Onomah: I remember my thought's when Onomah broke into the first team picture; brilliant pace, good movement, raw but has the right manager to really help develop the potential and for much of his 'breakthrough' season it was quite clear Pochettino trusted him, particularly with a surprising start against Borussia Dortmund in the Europa League quarter-finals.
White Hart Lane erupted six months later when he scored his first and what's proved to be only goal for the club in the league cup win over Gillingham and you could see how much that meant to him, but as with everyone of that age games are crucial, we just couldn't offer him that.
I know for spells under Steve Bruce at Aston Villa he had his moments and just hope that can be rediscovered with Scott Parker at Fulham. Spurs just moved on at a rapid rate, no doubt he will be a Premier League midfielder again and surely with this Fulham team. All the best to you, Josh!
Harrison Reed
Ah, Reed #2! Harrison joins us on loan, with a view to a permanent deal, from the highly rated Southampton Academy. At just 24 years old, and with experience in the English Leagues with both Norwich and Blackburn, Reed is a player I'm really excited about.
A versatile player, Reed is able to play both at fullback and right midfield, however it's in the middle of the park where he can influence the game best. He's known as a tough tackler, hard working, and gives his all in every game. After lackluster midfield performances against Barnsley, it seems like Reed is the perfect option to add some more energy in the middle of the park.