Positives and negatives: Fulham 0-2 Chelsea
Written by Cameron Ramsey on 3rd October 2023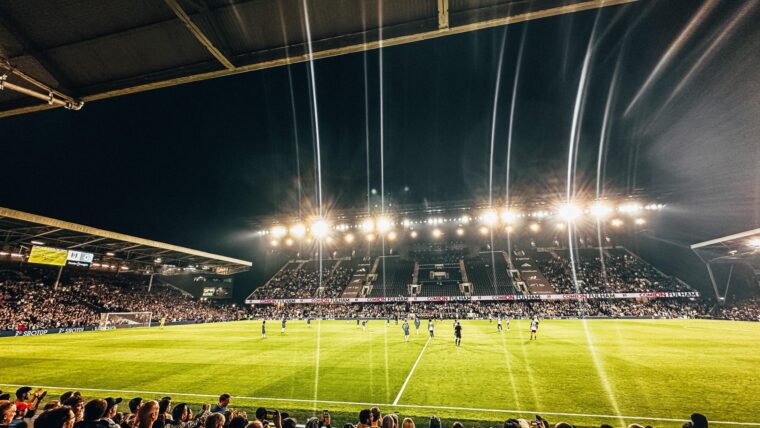 It had to be them. CamRam observed the H4/H5 fisticuffs, he sank a few terribly poured pints and he also witnessed Fulham lose without a whimper to the planet's most insufferable bunch of whoppers.
I don't care how many billions Chelsea has spunked up the wall. I don't care if Chelsea were due to score sooner rather than later (fuck you, Dominos). Fulham, at home in a local derby against them lot, were secondary in every single sense and as our bitter local rivals stole three points at a canter, we were our own worst enemy.
Marco Silva's boys had no answer to Mauricio Pochettino's money ball men. The only thing the Blues couldn't buy in September was a goal, it was the prime opportunity for us to stick it up 'em, to rub their gluttonous noses in it and in typical Fulhamish fashion, we did the complete opposite, willingly.
Each and every point matters in the Premier League. I ain't listening to voices of reason; whether we're seven games into the campaign or 37, our next outing against Sheffield United is a must win. We surely aren't relegation candidates, and we have to reaffirm that with a convincing, ruthless victory in front of a packed Cottage because if we don't, tough truths will be told and harsh questions will require meaningful answers.
Positives
Subs made a slight difference – again
If Silva's starting contingent aren't up and at 'em, his substitutions tend to pick up the piece at some point. Though we didn't peg Chelsea back, the Whites regained territory once Alex Iwobi, Tom Cairney, Carlos Vinicius and Sasa Lukic were introduced and we gradually manipulated the visitors' shape, albeit to no avail. Iwobi's intelligence in advanced positions was problematic, he'd spin off and drift into the pockets to retrieve possession – his interchangeability kept Chelsea's defenders honest, we couldn't find a breakthrough but if we were going to, he'd be the instigator.
In a similar vein, Cairney's calming influence helped to soothe our spells in possession. He scanned for avenues to exploit and from a deeper vantage point, he provided our midfield with a much-needed sense of control, even in hardship. Lukic should've diverted from close range, if contact was miscued it was a certain goal but like TC, he ensured we maintained possession effectively, whilst being an awkward nuisance for the opposition. The Serb was a key member before his minor injury halted his involvement and heading into our next meeting with the Blades, he has to be taken into consideration.
A year ago, if we were clamouring for Vinicius to lead our attack, we'd have given our noggins a wobble but this season, without Aleksandar Mitrovic, we literally have no other alternative and his performances have shaded that of his peers. Rodrigo Muniz is also knocking, which is unspeakable, but Vini opted to antagonise, he hunted loose balls and he bolted after lost causes and that is why he has to begin matches, for the time being, ahead of Raul Jimenez.
He put himself about, he slapped up Thiago Silva comedically (or moronically), he climbed highest for headers and even if he was never going to get anywhere near the ball, he tried and tried again, with an extra helping of good old-fashioned effort. Marco's reluctant to chop and change his set-up unless there's fitness concerns, however these four players undoubtedly exhibited why they should be in with a shout, and I expect wholesale rotations in each outfield department.
Negatives
Outrun, outfought, outplayed
We'll blame it on the needlessly elaborate light show. We laud Harrison Reed's energy and determination, we marvel at João Palhinha's cutthroat rule, as a pairing, compliments heavily outweigh insults but as much as it shakes me to the core to admit, our midfield department was comprehensively outrun, outfought and outplayed by Chelsea's supercharged equivalents. Ahead of Palhinha and Reed was Andreas Pereira, a ghostly, lonesome figure who was isolated and cut adrift by the Blues' interceptors, and not enough is said about his passiveness either.
Pereira's intended to be our main source of creation and opportunity and he has been anything but. This is precisely where Iwobi has to capitalise. Chelsea carved their way through the centre with ease, their combinations were accurate, punchy and we literally couldn't withstand their persistence. Conor Gallagher and Enzo Fernandez toyed with Reed, Palhinha's judgement was also compromised, not even he could stem Chelsea's flow, the gulf in quality was vast on the night and as we pride ourselves on our competitiveness in central areas, our subservience was downright embarrassing.
We were always a yard or five behind the run of play, games are frequently won and lost in the midfield battle and we barely laid a glove on them throughout the game's entirety. Every time Gareth Southgate names his selection, we reckon Reed's got what it takes to participate for England, he has desirable attributes, he's a tremendous grafter, his professionalism is second to none but stacked up against current Three Lions representative Gallagher, who was absolutely everywhere, non-stop at full tilt for 90 minutes plus, he paled in comparison. The diamond we field is relatively sturdy – or so it was before Chelsea ran riot – but it's starved of invention and dynamism. Individual errors compounded defeat although our inactivity under pressure, especially in the middle third, was also condemning.
Ream's major mistake
Malfunctions don't occur too often for Tim Ream – not like they used to, anyway – but when they do crop up, they are major. Our defensive solidity in the first half was as soft as shit and minutes after the Blues fired themselves ahead, almost from kick-off, our usually dependable Captain America bubble-wrapped the visitors' second of the encounter. Panicked, rattled, Ream's trademark composure vaporised precisely when it really shouldn't have and he'll have no excuses.
Neither Tim or Issa Diop were fully prepared. As a duo they suffered too many lapses, they backed off when they should've been out clamping ankles but as we've a £20m summer signing in Calvin Bassey waiting patiently in the dugout, a left-sided centre-half, our veteran is being summoned to the stand and on that evidence, his inclusion in the starting line up is to be scrutinised on great detail.
On balance, I don't think Tim's had a sub-par season, but we have to take stock of his limitations. Marco's done a remarkable job with the 35-year-old, he is very much a confidence player too and as soon as he realised his mistake, he was visibly mortified. In possession from then on, he was tentative, ponderous and that just isn't what Tim stands for. He'll be livid with himself, and I imagine he'll use this as fuel, an awakener. He isn't finished, he isn't a has-been, what happened was a sickening jolt to the system and as a team leader, he has to take responsibility and he has to respect whatever may be come Saturday afternoon, for better or for worse.
Willian on mute
Whether he's nursing a knock we aren't aware of or whether he just isn't invested, Willian was another that failed to kickstart his season on Monday, an occasion tailor made for he and him alone and truth be told, he has been massively underwhelming. We're getting 0% of the player he was last term, and against his former employers, his attitude off the ball was shocking and his influence on it was over cautious, rather than carefree.
His body language suggested that he just wasn't up for it. He was held on a tight leash by a bloke that physically resembles a cocker spaniel and while he's on double bubble, while at 34 years old he's still a privileged Premier League competitor, the Brazilian's disinterest was blatant. He hacked at simple passes, he froze as he was sized up and stopped in his tracks and if he lost the ball, he sulked, sunken shoulders, staring into the night sky as if to say to the cruel, cruel footballing Gods "why me?"
Now, I don't know what's gotten into him, I don't know whether he's secretly got one eye on the exit door, perhaps his age is actually catching up with him but his public display of apathy stunk and this is a man we're supposed to trust, to rely on when others around him falter as they did under the lights, with the cameras rolling. Willian on mute, that's an extremely hard watch and given his detachment, he should've been hooked early on in the second half.
Time to drop Raul
I've made up my mind on this one. We aren't creating nearly enough for Jimenez to prove himself up top, at some point something's got to give but as we discovered once he departed play, we were a touch more active in front of the target. This is purely because of Vini's mobility compared to Raul's. Raul is aware of his positioning, he actually works his way into decent areas but he can't shift his weight like Carlos can, and that made him so much easier to contain.
Thiago and Axel Disasi doubled up on him routinely; the Mexican was powerless and he wasn't prepared to assert himself either. Three golden opportunities have come his way recently, two at Selhurst Park, and an unmarked header at the Putney End, which flashed across the goal face. He should've done better with all of them, no matter which way you spin it, a striker of his supposed capability should be burying them without a millisecond's hesitation. The 32-year-old is ridiculously goal shy, he wasn't committed enough in the final third, he ducked and faded aerially and as he's consistently misfiring, Silva simply has to twist his selection with Saturday in mind.
I want Jimenez to succeed at this club but in order for him to do that, he has to back himself because at this stage, his mindset's clearly plagued with doubt and uncertainty. A period on the bench will possibly bring clarity and perspective because with the striking options we have at our disposal, he isn't the outright favourite as there actually isn't anything to suggest otherwise. He's flattered to deceive, and that is all there is to it.