In profile: Timothy Castagne
Written by Jack Stroudley on 29th August 2023
Jack Stroudley looks at our first signing (of probably many) this week.
It's going to be a very busy week. Marco Silva stated after our 2-2 draw with Arsenal that Fulham still needed five more signings and the first of those has just been announced. Timothy Castagne has been linked with a move to Fulham all summer but a deal between £12.5m and £15m has been completed. I'm sure this won't be the last profile piece I write this week, but let's find out a little bit more about our soon to be newest signing.
The fact file
Castagne started his youth and professional career in Belgium playing for KRC Genk, he would earn his first league start in football under Alex McLeish in 2014 against Club Brugge. Playing over eighty times during his three year spell at professional level, Castagne earned his first major move to Italian side Atalanta for €6m.
The Belgian international's first season in Italian football was seen as an adapting year, he improved during his second year at the club where he played over thirty times in all competitions. While Castagne was strong defensively, he would also pick up goal contributions regularly with 18 over the course of his tenure in Italy. A third season and another impressive one for Atalanta would catch the attention of Leicester City who signed the full-back on a five-year deal.
The now 27-year-old became a staple of the Leicester City side playing 112 times for the Foxes over his three season spell which included 13 goal contributions as well as an FA Cup. Following Leicester's relegation, Castagne is looking for a new challenge and appears to have found it with Fulham.
A deeper dive
Castagne is a full-back who despite being able to cover either side, is much more confident playing on the right. Over the course of his career, he's featured 206 times on the right (either in defence or midfield) compared to 75 times on the left. Meaning that while he is able to provide cover for Robinson, he is more likely to deputise for Kenny Tete.
Castagne does have some attacking qualities with five goal contributions last season, but he excels defensively. The Belgian averaged 3.11 clearances per 90 last season putting him in the top 7% in Europe, the top 16% for tackles as well as in the top 20% for blocks and aerial duels won. So how does Castagne compare to Tete?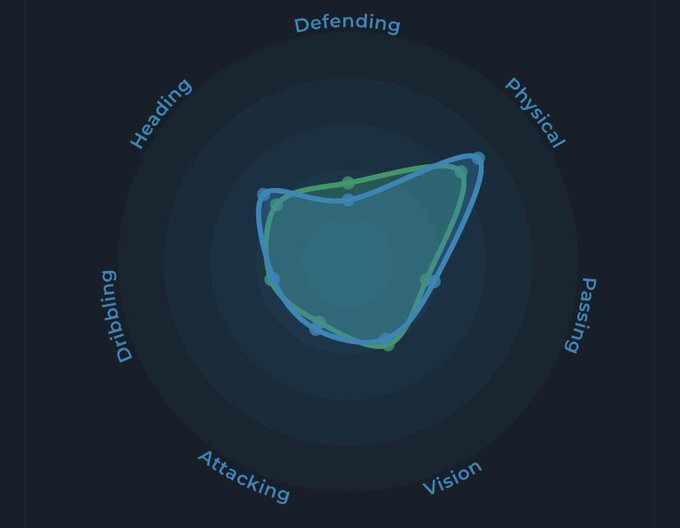 We can see here that the players are both very similar in terms of defensive and attacking output, a slight height advantage gives the Belgian the edge on physicality but both players statistically are very similar. We all know how good Tete is so if we can get someone in to replicate what the Dutchman can offer when he's unable to play, it's only going to be positive.
The verdict
I like Castagne, I've always been a fan of him when I've watched Leicester and a relegation on his CV doesn't truly reflect the calibre of player he is. It's a bit of business that summarises what we've tried to do over the last few seasons. Very shrewd, can cover multiple positions and at a good price. A four-year deal with an option of a fifth as well means that he does have some sell-on value and at 27 he's just coming into the peak of his powers. It's a big yes from me.