Fulhamish Live in Philadelphia!
Written by George Cooper on 3rd July 2023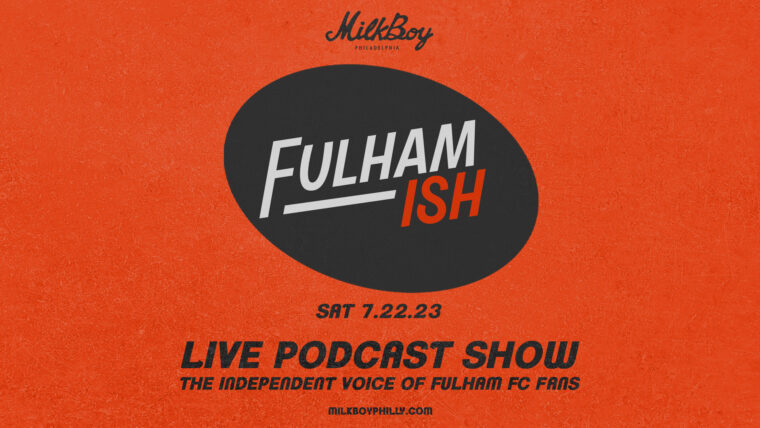 Fulhamish are on tour in the USA for the Premier League Summer Series! 🇺🇸
We will be in Philadelphia the day before Fulham take on Brentford at The Linc (Saturday July 22nd) for a live show at MilkBoy Philly.
Sammy and George will be joined by Russ Goldman and Max Cohen from Cottage Talk to discuss Fulham's trip to the states, look ahead to next season, answer your questions, and rate your 'This Will Catch On' entries.
So, if you're based in the US and will be near Philly that weekend, make sure to come along and celebrate Fulhamerica! It's going to be one hell of a show.
12:00 PM Doors | 1:15 PM Show