Five out-of-contract players: keep or release?
14th June 2023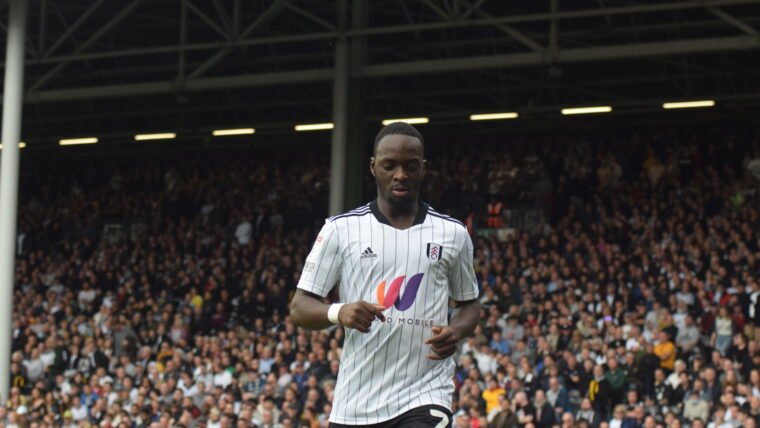 As the release of the retained players list inches closer, Joe Gunning takes a look at those who may have played their final minutes at the Cottage, and look back at some of their best moments – as well as giving a verdict whether they should be offered a new contract or look elsewhere in summer.
Willian
What a return Willian has had to the Premier League, totalling 10 goal contributions during his first season for Fulham. The tricky winger's arrival at Fulham was met with disdain, with many believing his best days were behind him. Now, it would be difficult to find a single Fulham fan who would want to see him released prior to next season.
From scoring a goal of the season contender to being the trigger for perhaps our most infamous moment in recent history, Willian's one-year stint has been nothing short of surprises. For me, however, his moment of glory in black and white came in the form of a deflected goal against Chelsea. A goal that helped to end a 17-year curse and pick us up 3 points against rivals Chelsea will be a goal remembered for years to come. News this week that the club has offered him a new one-year deal will be greeted by a completely different reaction from the Fulham faithful this summer.
Verdict: Keep
Neeskens Kebano
Ah, Neeskens. Where to begin? He joined Fulham from Genk in 2016, and the rest is history. Personally, I believe that Neeskens has aged like a fine wine – and his strongest performances for Fulham were last season. Neeskens played a key part in Marco's free-scoring side in 2021/22, making 40 appearances and directly contributing to 15 goals.
However, I'm going to run things back to 2020 for Neeskens' greatest Fulham moment. Some of you may already know what I'm referring to, and that is when Neeskens scored from three direct free-kicks in three consecutive matches – including a vital goal in the first-leg of the playoffs against Cardiff. He also went on the score the goal that ensured our passage to the final in the second-leg. Perhaps controversially, I believe Neeskens still has more he can offer Fulham in the Premier League. Maybe it's just my desire for him to get that coveted first Premier League goal, but I think he's a great personality to have around in the changing rooms and a player who can also have an impact on the pitch.
Verdict: Keep
Anthony Knockaert
Knockers. A man we signed for over £10,000,000 from Brighton in 2020 for reasons that are still unbeknownst to most. In 46 appearances for Fulham, Knockaert scored three goals, sadly amounting to one of the biggest flops of the Khan era. Only one of his goals came post permanent signing, a winner against Boro.
An Anthony Knockaert greatest moment would surely come against West Brom, when he finessed the ball sweetly into the far corner of the goal in front of the Fulham faithful. Unfortunately for Knockaert, failed spells in Greece and at struggling Huddersfield won't help his chances at receiving any form of new deal and it is surely time to look elsewhere.
Verdict: Release
Steven Sessegnon
The first product of the Fulham academy to be featured on this list is Steven Sessegnon. There was a time in the 2019/20 season where it looked like young Steven Sessegnon would be a viable option in the full-back position, as he made 14 appearances. Unfortunately for Steven, he has never made any great impact on any recent Fulham sides, instead being loaned out to sides that get progressively worse, for three consecutive seasons.
At only 23, Steven is still young, but if he wants his career to properly progress he probably needs to get game time at a club that will prioritise his development. A best moment is tough to select as there aren't many, if any, that immediately spring to mind, however I would say Steven's call-ups for the younger England sides were something that provided excitement in the Fulham community in darker times.
Verdict: Release
Manor Solomon
Although not officially a Fulham player, I feel like due to the complicated circumstances of Manor's deal it is only fair to include him on this list. No other loanee has made the impact of Manor this season, therefore if any of them were to be included in this article my verdict would be to let them all go back to their parent clubs. Manor scored four league goals for Fulham this season, many being vital strikes that secured us important points.
Some fans believe that Manor stopped trying towards the end of the season due to reported interest from larger clubs, however I don't see these claims holding much weight. Manor has the potential to be a fantastic Premier League player, as demonstrated in multiple performances this season. With the ball at his feet, I don't know if there's any player in our side who can do the things he is able to do, whether that be easily weave between multiple players or cut in on his right foot and curl one into the corner of the net. A Manor Solomon highlight would come at the AmEx, scoring a last minute goal to win us the game. I believe Manor has lots he can offer and would love to see him sign a long-term deal with the club.
Verdict: Keep