Positives and negatives: Manchester United 3-1 Fulham
Written by Jack Stroudley on 20th March 2023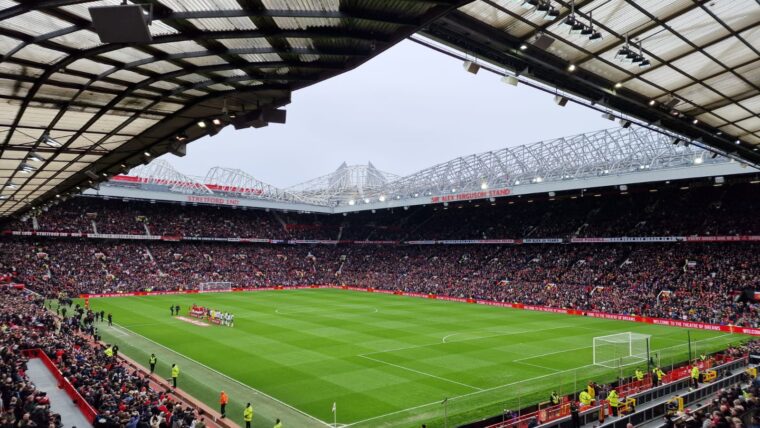 Jack Stroudley dissects Fulham's heartbreaking FA Cup exit at the hands of Manchester United.
That was a killer, a true killer. Fulham have been knocked out of the FA Cup one round from Wembley after what can only be described as three moments of madness from players and staff in the Fulham camp. While this is an extremely tough pill to swallow, I'm going to attempt to salvage any form of positivity from that result. Is it going to help any of us deal with the result? Absolutely not, but I'll give it a try.
Positives
A return to our usual selves
Fulham have been extremely dullover the last few weeks. We've been second to every ball, devoid of ideas and sloppy defensively. But for 70 minutes yesterday we played Manchester United off the park, winning every second ball, creating lots of chances and limiting the home side to half-chances going forward. It was a performance to be proud of and a reminder to Fulham fans after a difficult month of the level of performance Marco Silva can get out of this side.
A big part of that was down to Joao Palhinha returning, his tenacity in the tackle and ability to press always brings the best out of players and the likes of Harrison Reed and Andreas Pereira performed much better than they have in prior weeks. The likes of Willian and Bobby Decordova-Reid were brilliant bringing the ball forward and carving chances out for the likes of Aleksandar Mitrovic while the likes of Kenny Tete and Antonee Robinson were astute in defence and helped us overload Manchester United full backs giving us many crossing opportunities.
This result hurts probably the most of all defeats this season, but it's good to keep perspective of how well we have performed this season, and up until a crazy few minutes (of which we will get onto) we once again showed we can compete admirably against the big boys.
Mitro's back on fire
It feels weird giving praise to a player who got sent off in a game (and trust me this isn't the last you'll read about Mitrovic in this article) but the Serbian forward was back at it for 70 minutes. He was a nuisance for the Manchester United backline and got on the end of many crosses, one which ended up in the back of the net and another which forced David De Gea into a fantastic stop preventing us from going 2-0 up.
His holdup play was also fantastic today and he managed to bring others into the game on many occasions. There have been concerns over Mitrovic's attacking performances over the last few weeks but he once again reminded us today that going forward he does still have it and is such a valuable asset to have in the attacking third of the pitch.
Negatives
Moments of madness
There aren't enough words in the English dictionary to describe how upset I am with that insane lapse of judgement from the Fulham players, and Silva, but I'll try my best. Firstly, let's start with Willian's red. I don't really have any qualms with the Brazilian, who tried his best to stop the ball on the line. Unfortunately for him and Fulham he got his positioning all wrong and as a result the referee had no choice but to award the penalty and send him off. It's what happened after which is frustrating.
We were the better side than Manchester United, and even at 1-1 and down to 10 men you'd feel with the big man up top we'd always have a focal point and getting back into it was never out of the question. Mitrovic is known by others for being a hothead, and while we've never truly seen that in Fulham shirt, on Sunday he let himself down.
The decision was made; there's no need in a game of this magnitude to grab the referee and force him into an unnecessary decision to send him off. What did Mitro think he was going to achieve? From that moment on we were always doomed to a defeat; we had no focal point and a lot of space on the pitch for a clinical Manchester United side to exploit.
The final red card was Marco Silva, and while I don't really have a lot to say on this one, he (like Mitrovic) let himself down. There is an argument to suggest that the referee is harsh in this sending off, but like the Serbian, Silva gives the referee a decision to make and in that situation, both should know better. It was a moment for big members of the dressing room to calm down and regroup and sadly those big members let Fulham down today.
Only dead rubbers left
Some context is needed here. If you told Fulham fans that going into the final international break we would be safe and have made it to an FA Cup quarter-final, I don't think many would've believed you. That doesn't mean that this dramatic end to a season isn't disappointing. Following Brighton away a month ago, Fulham fans were thinking the sky is the limit and even European football was achievable.
However, no wins since that has left us three points off the top seven (seventh place Brighton have two games in hand on us) and the aspirations of European football are looking very slender. While we have a favourable run of games between now and the end of the season, the lack of Mitrovic and Willian over the next few games will be noticeable and sadly I can't help but feel that our season has run it's course. Still, at least we will be in the Premier League next year.