Positives and negatives: Chelsea 0-0 Fulham
Written by Cameron Ramsey on 5th February 2023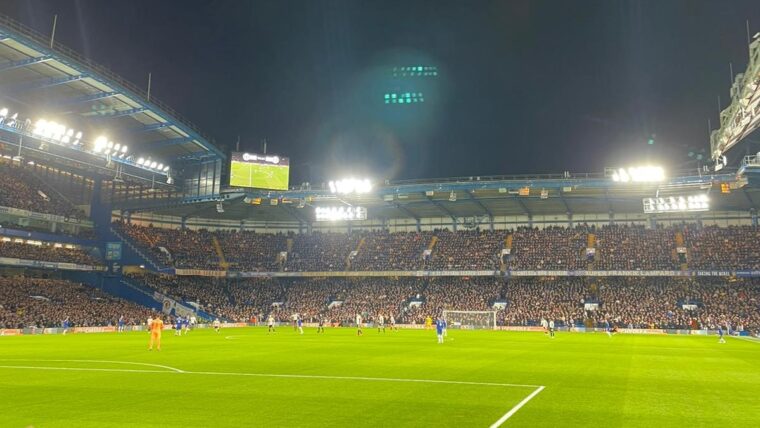 Shane Duffy's a geezer, Stamford Bridge is a dump and Cam's banished his hangover. All is fine and dandy on the bright side of town.
Four points from a possible six; both SW6 derbies navigated sublimely; Stamford Bridge hushed by the landlords. Friday's showdown with Chelsea may not have been electrifying for the neutral spectator, but for Fulham fans, it was an occasion to savour. Fulham Palace Road rattled to the sound of Tequila, the Shed End concourses fizzed as the flat beer flowed and in Marco Silva's 400th match as a manager, the Whites put the dampeners on Todd Boehly's £600m revamp.
It's going to take an age for Graham Potter's squad to gel, with so many unfamiliar faces and styles to mediate and integrate, the Blues could misfire for the remainder of the season and the scum's scattergun transfer tactics didn't translate well on the turf before Fulham's unified, economical contingent.
We may not possess World Cup victors or bank-breaking prodigies but this team of ours isn't inferior, it isn't submissive – in postcode relations, Fulham reigns supreme and west London is draped in black and white from the esteemed banks of the Thames to the shabby ruins of the dog track. It may have been a draw but in many respects, this result is a monumental win for all things Fulham.
Positives
Solid, organised, disciplined
There's a certain member of our defensive unit that's heading for a standing ovation within this article but first, I just want to appreciate the entire squad for their diligence at a ground where Fulham seldom succeed. Chelsea were limited where clear-cut opportunities were concerned, more so than predicted, and throughout the game the Whites had the measure of the hosts in possession and when we did have to concentrate off the ball to blockade and defuse, every single man in black and white recited their lines perfectly.
The red carpet wasn't rolled out for mega-money Enzo Fernandez, not with Joao Palhinha calling the shots in the middle of the park. The Argentine was forward thinking, he wanted to progress play at once but angling risky balls into Palhinha's territory isn't wise and if the Portugal international got within touching distance, he threw down the stingers to put an abrupt stop to Chelsea's manoeuvres. He and Harrison Reed shadowed Chelsea's ball carriers, they identified weaknesses and they functioned dynamically, as they always do. Fernandez was blowing after 25 minutes, there are levels to this game and not everyone can pass the Ginger Iniesta bleep test.
On the charge out wide and indeed centrally, Antonee Robinson burst into combat along the left, Bobby De Cordova-Reid leaped at one-on-ones with Marc Cucurella and with a flagging Reece James to occupy, Willian was composed and intricately resourceful. We gained territory; sublime Aleksandar Mitrovic knockdowns enabled us to rotate possession so from back to front, Fulham's game management was very much on point.
A clean sheet at the Bridge is an achievement that shouldn't be overlooked. From valiant Tim Ream clearances to Issa Diop's dominance in the air, every player stuck to the task and their individual responsibilities were respected. We didn't deviate; each department coincided faultlessly to ensure a well-earned point and it's noticeable that under duress, this team Silva has assembled is stringently disciplined.
Stalemate results don't have to be downcast; if anything, it's nothing but a compliment to Fulham's collective dedication. We were solid foundationally, we absorbed pressure to expel the Blues and though convincing opportunities of our own were also at a premium, the application on show to foil a side laden with misspent riches was astonishing and it has to be commended. This is a team that doesn't buckle, it is a group that is excelling but most importantly, at the home of our frivolous tenants, this is an alliance that knows its worth and value.
Tete's tremendous tutorial
Traditional full-backs are few and far between but over the years, Fulham has been home to many a sturdy right-back. And Kenny Tete is the mightiest we've had on our books since John Paintsil and Steve Finnan. It hasn't always been straight forward for the Dutchman in SW6; he's been unfavoured, kept out the squad by De Cordova-Reid under Scott Parker and he's also had to rid niggling injury setbacks, but this version of Tete is unparalleled. No matter who the Blues lobbed into the mix, Mykhailo Mudryk, Raheem Sterling or Noni Madueke, they couldn't find a solution to curb Kenny's enthusiasm.
For 90+ minutes, Tete's ruthless edge was pronounced and with lung-popping dashes up the right on the offensive, the 27-year-old's efforts at both ends of the pitch were constant. Full-backs are required to overlap consistently in support and in today's fast-paced, energy-sapping game; it's extremely rare to find a player that's both expansive on the break and resurgent in retreat. Trent Alexander Arnold, for example, is upheld as the finest right-back the Premier League has to offer but there's serious reservations over his defensive awareness, ironically. This simply isn't the case for Kenny.
He screened across the back four to hunt down rogue runners, he held his man at an arm's length to safeguard possession and in finite tackling scenarios where his decisions had to be educated, he always rolled away with the ball under his established custody. It was an extensive tutorial; I don't think I've seen a performance as complete as Tete's on Friday night and when you consider the sheer quality of player he held under quarantine – serial Premier League winners in Sterling, hotshot prospects in Madueke and glorified YouTube fraudsters in Mudryk – Tete could very well be the strongest right-back in England at this moment because he can clearly handle any given challenge, comfortably and capably.
Negatives
Are we predictable?
We have a compatible system; it's got us to the position we currently inhabit and it's an approach that does pose problems but on the flipside, as we haven't found the back of the net in our last three Premier League meetings, are Fulham becoming predictable and containable? I won't dwell on this for longer than necessary, I don't want to contradict Fulham's overall application because we were excellent, I just want to address some concerns I've seen and heard on the timeline and at the boozer and if anybody wishes to pledge their two pennies worth, I'd welcome the input.
It's not really of grave concern. Mitrovic – barring last season – tends to dip in and out of form throughout the season and as he hasn't bagged since Leicester, you could hazard that the Serb is experiencing a lull and it's surely just a matter of time before he begins to fire again. Saying that, however, Mitro was marginally off colour at Chelsea, he was marked and contained unsparingly by Thiago Silva and Benoît Badiashile, so his evening was always going to be particularly awkward but he also dawdled in possession, he was caught with the ball under his feet far too often and it just seems like we're witnessing a 75% Mitro.
To really have an impact, service has to come his way and while Willian nodded down in an area where Mitro would usually lurk, his placement was ill-judged. He let loose from the halfway line, Kepa Arrizabalaga's ringpiece flapped but other than that sighter and Andreas Pereira's snapshot in the first half, the Whites didn't really create enough and if Aleksandar isn't enjoying a purple patch in front of the target, we have to source goals from other areas. Maybe, with Manor Solomon regaining fitness and Sasa Lukic preparing for a potential debut at home against Nottingham Forest, we have to ring the changes to freshen things up in the final third.