How do Fulham tackle Chelsea without Mitrovic?
Written by Jack Stroudley on 11th January 2023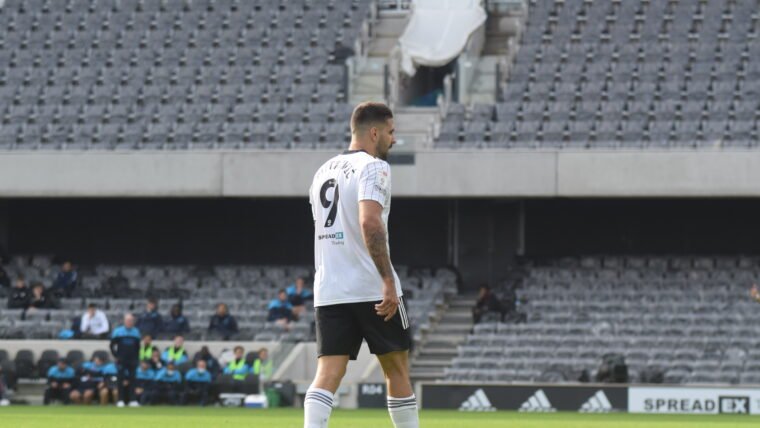 Jack Stroudley looks at our attacking options ahead of the upcoming London derby.
Fulham have been in fine form since the World Cup restart, winning four out of four in all competitions, scoring eight goals and only conceding one goal – from a set piece. Marco Silva has restarted the campaign in the perfect way, with some fans even starting to whisper about a European tour. But let's not get carried away; a tough run of fixtures now greets Fulham starting with the big one: Chelsea.
While we arrive at this game with a lot more confidence than 'those lot from down the road', the loss of Aleksandar Mitrovic to suspension can't be overlooked. The Serbian has been pivotal, and is a key reason why we currently sit where we are in the table. That being said, Fulham do have a lot of different attacking options now. So how do we prepare for Thursday without the main man?
The obvious option
The clear and obvious option comes in the form of Carlos Vinicius. The Brazilian forward is the most similar player we have to Mitrovic, and showed in the mid-season friendly against West Ham that he can be a nuisance, holding off defenders, bringing others into the game and even being potent enough in front of goal to score. While it's apparent that he doesn't have the eye for goal that Mitrovic has, if Marco Silva wants to systematically keep things the same on Thursday night, then Carlos Vinicius will be the man.
The alternatives
If Silva was to change things up we do have a couple of options that would allow Fulham to play with a 'false nine'. The first of those is Bobby De Cordova-Reid, who has shown his versatility throughout the season, playing both at right wing and also at right-back. The Jamaican international has a clear eye for goal and our second-top scorer of the season so far with four goals. While De Cordova-Reid doesn't have the pace of others that will be mentioned later on this list, he certainly makes up for it with technical ability and an eye for goal. Bobby would allow us to play with more fluidity and provide us with the opportunity to play balls in behind for him to latch onto.
The other real contender that could start up front is Dan James. The pacey winger on loan from Leeds would be good for this role for that sole reason: his pace. We've seen in bursts this season the ability that James possesses, being in the right place at the right time both against Manchester United and Hull City to score. While he lacks the technical ability of De Cordova-Reid, his speed and pressing could cause an ageing and out of form Chelsea defence a world of problems. Willian also deserves a slight mention in this list but I really can't see that happening, Azpilicueta is out of form and Willian's pace up against that could give us a good chance of getting something from the game.
The final verdict
I would go with Vinicius up top. I can't see Marco Silva drastically changing how we play because of a player being out for one game. Mitrovic has only scored two of our eight goals since the World Cup restart so players all over the pitch will have the confidence that they can grab the decisive goal. I would start De Cordova-Reid on the right to help double up defensively when necessary and leave Dan James on the bench for some pace towards the end of the game when the pitch starts to open up a bit more. With all this being said, this is Fulham's best chance of a result against Chelsea in years and even with Mitrovic out, I think we still have enough to get a result.